Table of Contents
---
I. Why Order Prescription Drugs From Canada?
II. 5 Steps to Order Your Prescription Safely and Legally
---
If you're like most Americans taking prescription drugs, you're frustrated with the high cost of medication. Even with insurance, many U.S. residents are paying hundreds of dollars to fill their prescriptions, and it's a burden for many.
That's why U.S. residents are increasingly choosing to order prescription drugs from Canada rather than their local pharmacies. Online Canadian pharmacies offer safe, secure, and convenient options for filling prescriptions and delivering right to your front door. Even better, many drugs are available in Canada at a fraction of their cost in the U.S.
In this article, we'll take a deeper look at motivators and trends associated with ordering prescription drugs from Canada to the U.S., answer FAQs, and walk step-by-step through the ordering process to help you decide if it's the right option for you.
Quick Takeaways
Affordability is the top reason U.S. consumers order prescription drugs from Canada, and access to generic drugs is another key motivator.

Many prescription drugs are available in Canada for half the cost (or less) than U.S. market price.

Ordering from Canadian pharmacies is quick, easy, and secure through online ordering portals. Delivery takes about 3-4 weeks.

CIPA certification is a key indicator that a Canadian pharmacy is reputable.
Why Order Prescription Drugs From Canada?
Affordability is the number one reason U.S. consumers choose to order prescription drugs from Canada. They spend more on medications than consumers anywhere else in the world. Statista reports that on average, Americans pay more than double [1] what residents in other countries pay.
And while most U.S. adults say prescription drugs have made lives better over the past 20 years, 79% [2] believe their cost is now unreasonable.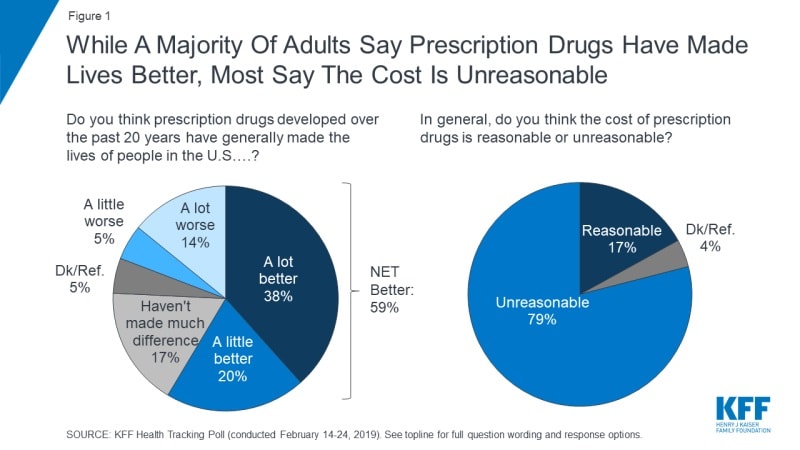 Further, many Americans have personally experienced financial hardship trying to afford their prescription drugs. More than one-third (37%) [3] say they've skipped filling a prescription because they couldn't afford to pay for it.
Certain groups are more affected than others, such as females (43%), those aged 45-64 (44%), and those with an annual income under $50K (44%).

Canadian pharmacies offer a more affordable option for these consumers that's both safe and convenient. Even the United States government is recognizing that its citizens need this option, and the Trump and Biden administrations have both taken steps [4] to make importing drugs from Canada easier for U.S. residents.
Outside of affordability, many Americans also order prescription drugs from Canada to access generic versions of drugs that may not be available yet in the United States, often due to patent protection policies.
Anticoagulant drug Eliquis, for example, has been approved by the FDA for use but will not be available on U.S. markets until 2028. Americans can order generic Eliquis right now, however, through My Drug Center and other Canadian pharmacies at just a fraction of the brand-name price.
5 Steps to Order Your Prescription Safely and Legally
Safety, legality, and reliability are common—and totally understandable—concerns many U.S. consumers have about ordering their prescription drugs online and from another country. Let's walk through the steps for ordering medications from Canadian pharmacies and address some of the FAQs we often receive from U.S. customers at My Drug Center.
Step 1: Confirm Your Medication is Approved
The first important step is to confirm your medication is approved by governing bodies in both the United States and Canada.
Prescription drugs imported to the U.S. from Canada must be approved by both Health Canada (the organization that oversees drug safety and approval in Canada) as well as the FDA. Keep in mind that some drugs may not be for sale in the U.S. yet but still approved by the FDA for use (remember the Eliquis example).
In some cases, for serious conditions or when no other alternative treatment is available, a non-FDA approved medication may be legally imported to the U.S. This is rare, however, and typically happens on a case-by-case basis [5].
Step 2: Find a Reliable Canadian Pharmacy
Not all pharmacies are created equal, and you want to be sure the Canadian pharmacy you order from is safe, reliable, and compliant. Reputable pharmacies in Canada are always certified by the Canadian International Pharmacy Association (CIPA) [6], and you can typically find their logo (as pictured below) displayed on the pharmacy's website.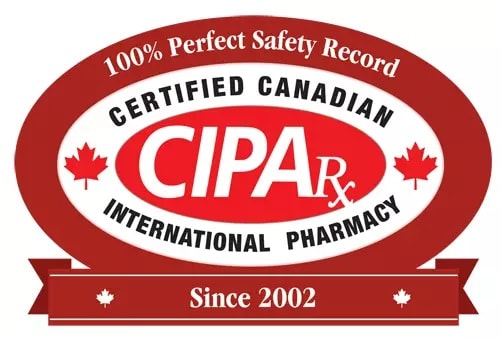 Other key indicators of a quality Canadian pharmacy include: requiring a prescription from your doctor, clearly displaying an address and phone number, and having pharmacists available to answer customer questions.
Step 3: Order Your Medication and Mail Your Prescription
The ordering process is quick, easy, and convenient for most online pharmacies. At My Drug Center, you can use our online ordering page to complete your order in minutes. All you have to do is search for your medication, add it to your cart, quickly create an account (if you're a new customer), and complete your order. You can mail your prescription afterward.
Step 4: Wait for Delivery!
Once your order is complete, your prescription drug will be shipped directly to you—all you have to do is wait for it to arrive. Keep in mind that all internationally-shipped parcels must go through customers before entering the United States, which extends delivery time.
Orders from My Drug Center, for example, take about 3-4 weeks to arrive after initial order. It's essential to account for this time frame when you order and refill prescriptions.
Step 5: Conveniently Refill Your Prescriptions Online
Refilling prescriptions is even easier than placing a new order with an online pharmacy—you can log into your account, find your order history, and refill your prescription. You won't have to re-enter your information, and My Drug Center can even request your refill for you to save you more time.
A Quick Recap
Many Americans choose to order their prescription drugs from Canada, especially those who are prescribed particularly expensive medications or deal with chronic conditions. Prescription drugs in Canada are significantly more affordable than in the U.S., often sold for just half or even one-third of U.S. market prices.
Access to generic medications is another key motivator for using Canadian pharmacies. Canada doesn't have the same patent protection policies as the United States and can usually offer the generic versions of brand name drugs sooner than in the U.S.
There are many safe and reliable online Canadian pharmacies, and consumers can look for CIPA certification to confirm a particular pharmacy is reputable. Ordering prescriptions online is easy and secure, and at My Drug Center, orders are delivered in about 3-4 weeks.
Visit our website to learn more about prescription medications available at My Drug Center and how to make your first order.