Table of Contents
---
1. Use Coupons and Discount Cards
2. Ask for Generic Medications
5. Get a Bigger Dose or Buy in Bulk
8. Look for Free Medication Offers
9. Review Your Medication Regimen
10. Use Online Canadian Pharmacies
---
The price of prescription medications in the U.S. is skyrocketing, and consumers are suffering the consequences. According to a 2018 survey from Consumer Reports, out of people who had experienced a drug cost increase in the past 12 months:
Thirty percent did not fill a prescription.
Twenty-seven percent declined a medical test or procedure.
Twenty-six percent put off a doctor's visit.
Twenty percent switched to a supplement, over-the-counter alternative or non-drug treatment.
Eighteen percent took an expired medication.
Sixteen percent did not take their drugs as scheduled.
Fifteen percent cut pills in half without a doctor's approval.
All of those actions can have serious health consequences. What's the solution, other than an insurance plan with sky-high premiums?

Fortunately, a comprehensive insurance policy isn't the only way to save on prescriptions. For example, an online Canadian pharmacy like My Drug Center can help you cut your treatment costs significantly. With these 10 tips, you can save hundreds of dollars (or more) on your prescription expenses.
1. Use Coupons and Discount Cards
Some people don't realize that you can use coupons and discount cards for prescriptions that same way that you would for groceries.

There are a variety of services and programs that can provide you with those coupons and discounts. One of the most popular is GoodRx. As CNBC reported, the company has saved Americans $10 billion since it was founded in 2011.

Another great option is the Live Healthy prescription discount program, which is offered by the National Association of Countries (NACo). According to NACo, program members save an average of 29 percent off the retail price of prescriptions.

Don't forget that drug manufacturers and pharmacies themselves often offer coupons. Check your drug manufacturer's website to find coupons you can use, and don't be afraid to ask your pharmacist if they know of any available coupons.

Remember to look up manufacturer rebates, too—these can offer deep discounts and even provide free medications.
2. Ask for Generic Medications
Even if your doctor initially gives you a prescription for a brand-name medication (like Zoloft), ask for a generic version of the same drug (in Zoloft's case, that's sertraline).

Generic medications are cheaper than their brand-name counterparts because the companies that make them haven't had to spend money on research, development, marketing or advertising. [1]

Instead, they only have to spend money on the manufacturing process itself. According to the Food and Drug Administration (FDA), this results in prices about 85 percent less than brand-name drugs.

There's no need to worry about the safety or quality of generic medications, either. As the FDA explains, generic and brand-name drugs have the same:
Active ingredients.
Safety.
Effectiveness.
Strength.
Quality.
Benefits.
3. Use a Preferred Pharmacy
Whether you're covered by private insurance or a government program like Medicare Part D, your plan likely comes with a list of "preferred pharmacies." These are pharmacies that have pre-negotiated lower drug prices with insurance providers.

That means that if you have your prescriptions filled at a preferred pharmacy rather than a non-preferred pharmacy, you'll be able to save money on your medications.

Just how much money can you save?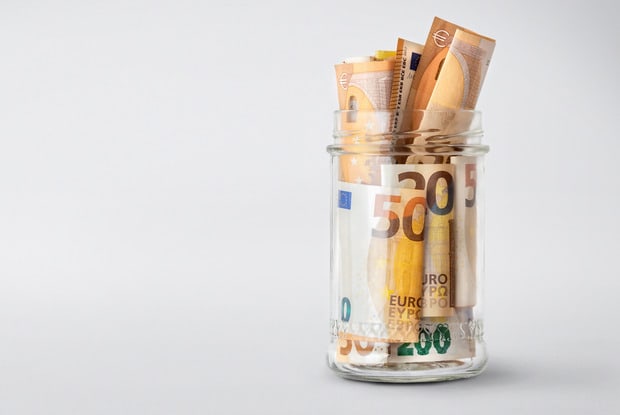 4. Use an FSA or HSA
A Flexible Spending Account (FSA) or Health Savings Account (HSA) is a fantastic way to save money not only on prescription drugs but on other healthcare costs as well.

To get an FSA, you must have a health insurance plan through your employer. With an FSA, you (and possibly your employer) will put money into an account that you can then use for out-of-pocket health costs.

If you don't use the money in your FSA within one year, those funds will not roll over to the next year. Click here to learn more.

To get an HSA, you must meet certain requirements as stipulated by the Internal Revenue Service (IRS). With an HSA, you set up an account with a trustee (such as a bank or health insurance provider) which will be used to store money you can use for out-of-pocket health costs.

If you don't use the money in your HSA within one year, those funds will roll over to the next year. Click here to learn about the IRS requirements.

In the case of both FSAs and HSAs, you won't be required to pay taxes on the funds they contain.
5. Get a Bigger Dose or Buy in Bulk
Just as with groceries, prescription drugs tend to cost less when they're purchased in larger sizes.

With a prescription for a larger dose, you can then use a pill cutter to divide the pills into the appropriate size. Some pills are even pre-scored to make cutting easier and more precise.

Splitting the wrong types of pills can be risky, though. Be sure to check with your doctor or pharmacist before cutting your pills, and never cut pills if they're coated, come in capsule form or use an extended-release formula.

You should also never split these types of pills:
Chemotherapy drugs.
Birth control pills.
Blood thinners.
Anti-seizure medication. [2]
Similarly, you may be able to reduce costs by buying your prescriptions in bulk, no pill-cutting required.

In some cases, it may cost less to purchase a 90-day supply of medication than it does to purchase a 30-day supply of the same drug.

Whether or not this is a viable option depends on your insurance and your drug's manufacturer, so ask your pharmacist if buying in bulk is a good strategy for you.
6. Get Assistance
A multitude of assistance programs exist that may serve to help you pay for your prescription medications. These programs may be offered either by the government or by charitable organizations.

Here are some of the biggest government assistance programs available:
Medicare's Extra Help program (seniors ages 65+ only).
Medicaid pharmacy coverage.
State Pharmaceutical Assistance Programs (SPAPs).
Patient Assistance Programs (PAPs).
Don't forget to check if any local programs are available to you — this handy searchable database is a good place to start.

Also look to see if you qualify for an assistance program offered by a charitable organization or program, such as The Assistance Fund (TAF) and the Patient Advocate Foundation (PAF) Co-Pay Relief Program.
7. Review Your Insurance Plan
For most people, insurance plans are difficult to understand and evaluate — it's often more appealing to just buy it and forget about it.

By spending the time to learn about and examine your insurance plan, though, you may be able to identify money-saving opportunities.
For example, you may discover a comprehensive list of preferred pharmacies (see our explanation of preferred pharmacies above). Or, you may learn that your plan requires you to pay the entire deductible out-of-pocket.

Depending on what you find during your evaluation, you might be able to take advantage of a cost-cutting opportunity you didn't previously know about, or switch to a different plan that's better suited to your needs.
8. Look for Free Medication Offers
Believe it or not, some retailers offer completely free prescription medications as a promotional strategy. Their hope is that after using their pharmacy once, you'll come back to refill other (paid) prescriptions.

Most of the medications offered for free are antibiotics, though other drugs (such as those for diabetes or high blood pressure) are sometimes offered as well.
9. Review Your Medication Regimen
Although it may feel like you'll be taking all your current medications for life, that's not necessarily the case. Many experts agree that it is important to review and re-evaluate your medications and discontinue any you do not need properly. [3]

For example, you may have originally been prescribed one drug to counteract the side effects of a drug you no longer take. Or, you may be taking anti-anxiety medication that was prescribed for a situation you no longer need to deal with.

In cases like those, it's worth sitting down with your doctor to identify parts of your drug regimen you may be able to eliminate.

You can also talk about your regimen with your pharmacist, who may be able to help you identify unnecessary medications.
10. Use Online Canadian Pharmacies
Canada's government healthcare program is why Canadian pharmacies are cheaper, and medications from Canada typically cost much less than they do in the United States.

Luckily, individuals can benefit from those discounts by shopping for their prescription drugs at online Canadian pharmacies and international pharmacy referral services like My Drug Center.

With these types of pharmacies and referral services, you can order up the 90 days worth of medication at a time, which in itself will help you save money as outlined above.

You'll also generally be able to choose between generic and brand-name medications, just as you'd be able to at a local pharmacy.

When looking for an online Canadian pharmacy or pharmacy referral service, just be sure to only use companies that require a valid prescription and only source medications from trusted suppliers.

Although it's undeniable that prescription costs are rising, the tips we've described here can help you save a significant amount of money in the long term.
DISCLAIMER: The information in the article is not meant to be used for treatment or diagnosis. It is designed for general awareness and for information purposes only. Always consult a medical professional for your specific healthcare needs.