Table of Contents
---
I. Why Choose an Online Pharmacy? 5 Key Benefits to Know
II. How to Find the Best Online Pharmacy for You
III. Final Takeaway: Go With Your Gut
---
Online pharmacies are one the best ways to access safe, affordable, conveniently-delivered prescription medications. Over the past several years, and especially after the pandemic accelerated the digitalization of the healthcare industry, more consumers are looking to take advantage of this option.
If you're thinking about ordering your prescription drugs online, you're probably asking: How do I find the best online pharmacy for me?
With lots of options available online it's important to know what to look for and how to research the best pharmacy to meet your individual needs. In this article, we'll cover the complete process, as well as the powerful benefits you can expect from switching your prescription orders to an online provider.
Quick Takeaways:
The global online pharmacy market is expected to quadruple by 2028 from its 2020 valuation.
Key benefits offered by online pharmacies include: cost savings, convenience of home delivery, easier accessibility, enhanced privacy, and a wider selection of prescription drugs.
Checking for licensing and accreditation and reading current customer reviews can help you establish that an online pharmacy is reputable.
To find the best online pharmacy for you, it's essential to prioritize your unique medical situation and individual preferences.
Why Choose an Online Pharmacy? 5 Key Benefits to Know
Online pharmacies offer a range of advantages that have made them increasingly popular among consumers. In fact, the global online pharmacy market is projected to reach $216 billion in revenue by 2028—more than 4X its 2020 value. [1]
Here are five key benefits of online pharmacies motivating customers to choose this option:
Cost Savings
Online pharmacies offer significantly lower prices than traditional brick-and-mortar pharmacies, largely due to lower operational costs and optimized sourcing and supply chains. By shopping for medications online, then, you'll almost always save money compared to if you bought the same prescription at your local pharmacy.
Convenience
Convenience is a hallmark of online mail-order pharmacies. They allow you to order your medications from the comfort of your home, eliminating the need for time-consuming trips to physical pharmacies. This not only saves you time but also reduces the hassle of long in-store wait times.
Home delivery is also a particular advantage for customers who have mobility and/or transportation that make it difficult to travel to and from a physical store.
Accessibility
Online pharmacies break down geographical barriers, making affordable prescriptions more accessible. For example: Many U.S. customers are now choosing to order medications from Canada because they're able to access 50-80% cost savings, depending on the prescriptions they order. [2]
Privacy and Confidentiality
For individuals with sensitive health conditions, online pharmacies provide a discreet and confidential means of obtaining medications. You can discuss your health concerns and order prescriptions without the fear of judgment or exposure, preserving your privacy at all times.
Extensive Product Selection
Online pharmacies typically offer a wide range of medications and healthcare products. This diverse selection allows you to choose from various brands, generic alternatives, and dosages, ensuring you find the most suitable option for your specific healthcare needs and are never limited by local availability.
Collectively, the benefits of online pharmacies ensure that common limitations for customers—like price, travel, privacy concerns, and mobility issues, never compromise a person's ability to access medications they need.
How to Find the Best Online Pharmacy for You
Check Licensing and Accreditation
The first and most crucial step for finding the best online pharmacy for you is to ensure it's legitimate and regulated by appropriate governing bodies. This ensures you aren't dealing with a rogue pharmacy, which tricks consumers into purchasing counterfeit and unsafe drugs.
Reputable pharmacies display licensing and accreditation information clearly on their websites. You can see an example below of the My Drug Center website, which shows our CIPA membership. [3]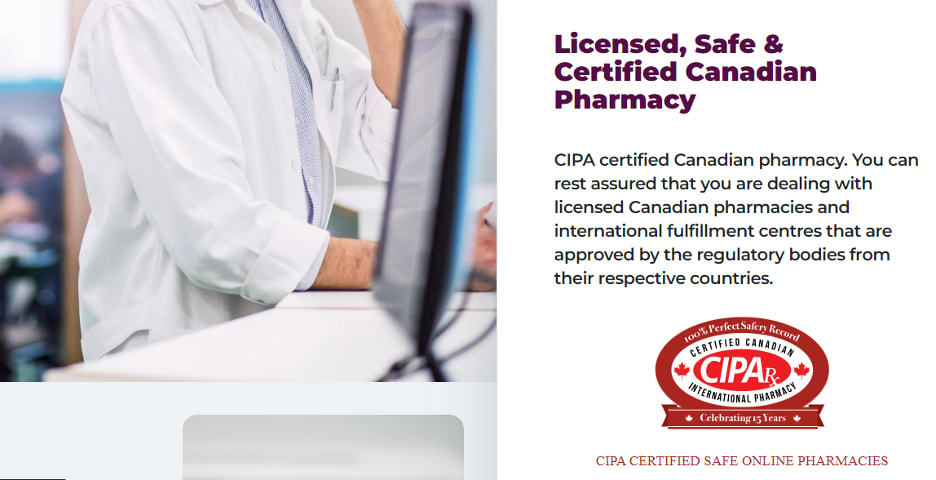 Review Customer Feedback
Customer feedback is one of the most objective and trustworthy sources of information about online pharmacies you're considering. To find the best online pharmacy, look for customer reviews both on the pharmacy's website and on third-party platforms, like social media or Google reviews.
Doing so can give you insight into everything from product quality, delivery times, and customer service so you know what to expect from the pharmacy you choose.
Compare Prices
As a whole, online pharmacies are generally more affordable than brick-and-mortar alternatives, but prices can still vary across different online providers. Compare prices of the medications and healthcare products you intend to purchase across multiple online pharmacies.
But, an important note: Be cautious of prices that significantly deviate from an otherwise standard price range you see across competitor options. This could be indicative of a rogue pharmacy.
Evaluate Website Security
Check the security features of the online pharmacy's website. Look for "https://" in the URL (see an example circled in red below), that indicates a secure connection, and a padlock icon in the address bar. Avoid websites that appear unprofessional or lack security measures.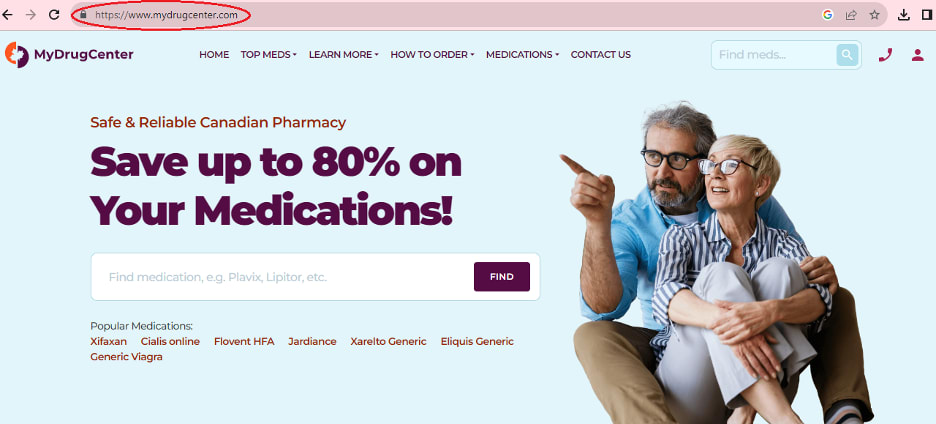 Look also for specific mentions of data protection measures, like encryption, that ensure all transactions are done securely.
Customer Support and Accessibility
It's also smart to test out the online pharmacy's customer support responsiveness. As you narrow your options, reach out to customer support teams with your questions and evaluate how well they respond to your inquiries.
This step can often be a helpful deciding factor in deciding which is the best online pharmacy for you specifically. When you feel comfortable and confident in customer service, you're better able to trust the pharmacy you choose.
Final Takeaway: Go With Your Gut
Last but perhaps most importantly—prioritize your own individual needs and preferences. The best online pharmacy for you is the one that fits your unique situation. This means confirming they offer the medications and products you need, ensuring you're comfortable with the ordering process, and being satisfied with the customer service offered.
The good news is that there are multiple options out there to choose from. It's critical to do your due diligence and be sure you're considering reputable providers, but your final decision about which is the best online pharmacy for you will also require going with your gut instinct.
My Drug Center helps customers access safe, affordable medications at affordable prices every day. Visit our website to learn more.
The information in the article is not meant to be used for treatment or diagnosis. It is designed for general awareness and for information purposes only. Always consult a medical professional for your specific healthcare needs.