Table of Contents
---
I. What are Canadian Pharmacies?
II. Online vs. Physical Pharmacy
III. Why are Canadian Pharmacies Cheaper?
IV. Who Should Consider a Canadian Pharmacy?
---
It's a well-known fact that prescription drugs, especially those that are name-brand, are much cheaper in Canada than they are in the United States. While the U.S. spends about $1.2k per person on pharmaceutical products each year, Canada only spends about $800, the New York Times reports [1].
Why the $400 price difference? The answer can be traced from the pharmacy counter all the way up to the highest branches of the government, and the solution may be as close as your nearest computer.
What Are Online Canadian Pharmacies?
First thing's first, what are Canadian pharmacies? As you might expect, they are pharmacies that are based in Canada and operate under Canadian laws and regulations.
Online Canadian pharmacies are also Canada-based and operate under the same laws and regulations. The only difference is that they conduct their business on the internet, allowing customers from all over the world to enjoy Canada's low drug prices.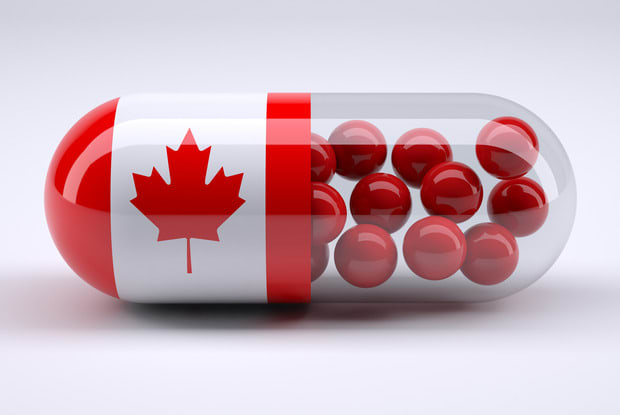 Online vs. Physical Pharmacy
You're likely already familiar with how physical pharmacies work. You present your prescription or send it in advance, the pharmacist fills your prescription and you pay for the medication.
A reputable online pharmacy works just the same, but on an internet-based platform. You send in your prescription, select the medication you've been prescribed, enter your billing and shipping information and complete the checkout process. Then, the pharmacy sends your medication directly to your residence.
The biggest issue with online pharmacies is that it can be difficult to tell if they're trustworthy or not, whether they're based in the U.S. or another country.
When choosing an online pharmacy, only go with those that:
Require a valid prescription from a licensed healthcare provider such as a doctor, nurse practitioner, psychiatrist or pharmacist.
Don't allow you to purchase more than a 90-day supply of any given medication.
Only offer medications that are approved by the Food and Drug Administration (FDA).
Alternatively, you can use a pharmacy referral service that only sources medications from licensed pharmacies and approved fulfillment centers.
Why Are Canadian Pharmacies Cheaper?
The main reason for Canadian pharmacies' lower drug prices has to do with government processes.
In Canada, a central government body called the Patented Medicine Prices Review Board works to ensure that drug companies are not overcharging for their products.
Similarly, the pan-Canadian Pharmaceutical Alliance includes negotiators from every province who negotiate for fair drug prices in publicly-funded programs.
By comparison, the U.S. has no such regulatory organization. Instead, drug companies only need to negotiate with hospitals and insurance providers to determine a price.
As a result, Americans pay far more for prescription drugs than Canadians, even when the drugs in question are identical.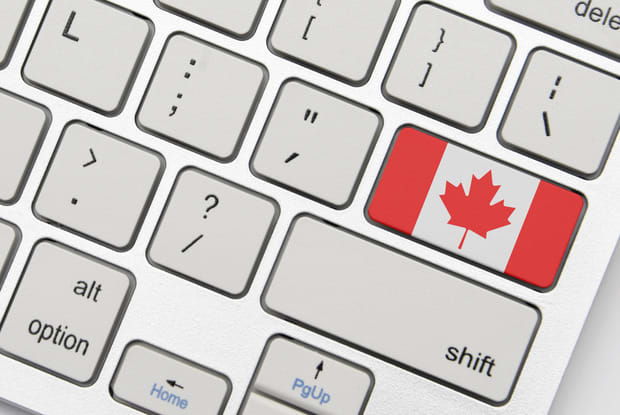 Sales and Marketing Costs
While pharmaceutical companies are quick to cite the cost of research and development as their reason for charging such high prices, that's not entirely true. In reality, drug companies are investing in sales and marketing rather than research and development.
Since the U.S. has no regulatory body to negotiate fair prices, Americans end up paying for those drug companies' expensive commercials.
Also notice that all of the companies on that list enjoy profit margins of at least 10 percent. Pfizer comes in first with a shockingly high margin of 43 percent. Compare that to Amazon, which has a profit margin of just 4.27 percent as of Sept. 30, 2019, despite being one of the most valuable brands in the world. [2]
Compensation for Low Generic Drug Prices
Another factor behind the U.S.' sky-high drug prices is drug companies' push to compensate for profit losses caused by lower-cost generic drugs.
According to data gathered by Express Scripts, the cost of brand-name drugs rose more than 62.1 percent between 2014 and 2018, while the cost of generic drugs fell by nearly 37 percent. [3] By comparison, the cost of household goods rose only slightly.
So, the cheaper generic drugs get, the more drug companies will charge for brand-name medications. The patients who are dependent on those medications are the ones who will suffer the consequences.
And, since new drug patents don't expire for 20 years as stipulated by the FDA, some patients may be stuck paying premium prices for many years before a generic version is released.
Percentage of the Population That's Uninsured
Finally, it's important to remember that a large reason for Americans' skyrocketing prescription drug spending is a lack of health insurance.
According to data from Peterson-KFF, a shocking 8.8 percent of the total U.S. population was completely uninsured in 2016, the highest percentage of any country analyzed. [4] By comparison, zero percent of Canadians were uninsured that same year.
That's largely because the U.S. has no universal health care system. Instead, Americans are forced to rely on either costly private insurance or limited public programs.
After all, Medicare is only available for citizens that are 65 years or older, and Medicaid is only available for certain groups, such as those that are low-income, disabled or elderly.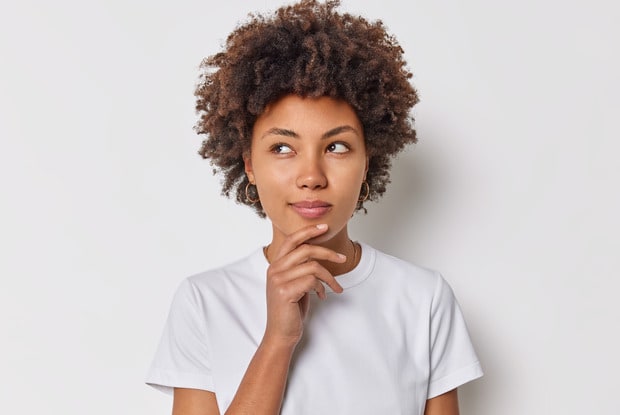 Who Should Consider a Canadian Pharmacy?
The high cost of medications in the U.S. makes it difficult for many Americans to afford their prescriptions. Given that, it's clear that a sizable percentage of Americans would benefit from the comparatively low prices of online Canadian pharmacies. In fact, getting medications from Canada is becoming increasingly popular.
A study published in the Journal of Medical Internet Research found that only four percent of people had ordered medication over the internet before. However, 23.3 percent said that they were likely or very likely to do so in the future. [5]
Since more tools are becoming available to help patients find reputable online Canadian pharmacies, such as those mentioned above, it's unsurprising that such a large percentage of people are willing to purchase their prescription drugs online.
The state of prescription drug prices in the U.S. is certainly grim, but it's encouraging to know that a growing number of options are helping Americans save money on the medications they need.
It's uncertain whether the U.S. will ever have either a universal healthcare system or a central organization to negotiate fair drug prices, but in the meantime, online Canadian pharmacies like My Drug Center can provide some relief.
DISCLAIMER: The information in the article is not meant to be used for treatment or diagnosis. It is designed for general awareness and for information purposes only. Always consult a medical professional for your specific healthcare needs.