Table of Contents
---
I. Why Should You Use an Online Pharmacy?
II. Choosing a Safe Online Pharmacy: 10 Things to Look For
III. Ordering Prescriptions Online from My Drug Center
---
Ordering prescription drugs online is safe, legal, and offers significant benefits to consumers—higher convenience, lower costs, and greater privacy, to name a few. But it can also come with risks that make it essential for people to know how to identify a safe online pharmacy from a rogue one.
In this guide, we'll tell you exactly how. First, we'll recap why online pharmacies are an increasingly popular option and the advantages of using one. Then we'll walk through 10 indicators to look for when you're choosing an online pharmacy to order your prescriptions.
Quick Takeaways:
Half of U.S. adults currently taking medications have purchased a prescription online.
Online pharmacies offer key benefits like home delivery, transaction privacy, easier access to prescription information, lower costs, and a wider range of medications.
Important indicators of a safe online pharmacy include regulatory compliance, information transparency, pharmacists on staff, excellent customer service, and clear processes.
Why Should You Use an Online Pharmacy?
Online pharmacies are changing the pharmaceutical industry, and consumers are increasingly using them to access wide-ranging benefits related to convenience, cost, and medical privacy. According to research by the ASOP Global Foundation, 42% of Americans have purchased a prescription online for either themselves or a loved one. The percentage is even higher (about half) for people currently taking medications. [1]
Some of the specific advantages motivating people to order their prescription drugs online include:
Home Delivery: Online pharmacies allow you to order medications from anywhere directly to your home, avoiding the need to visit a physical pharmacy. This is a huge benefit for people who have limited mobility or other challenges related to picking up prescriptions.
Transaction Privacy: Online pharmacies provide an added layer of privacy for those dealing with sensitive medical conditions or who just prefer to keep their medical information more private.
Access to Information: Legitimate online pharmacies provide comprehensive information about medications, including dosages, side effects, and usage instructions.
Wide Range of Medications: Many online pharmacies offer a broader range of medications than local brick-and-mortar pharmacies.
Lower Prices: Online pharmacies offer prescription drugs at a significantly lower price than most traditional pharmacies, largely because they don't have the overhead costs of running a store.
Unfortunately, however, rogue online pharmacies also exist that fail to follow safety standards and even engage in unethical practices intentionally. It's critical that consumers planning to use online pharmacies know how to identify and choose a safe online pharmacy to order their prescriptions.
Choosing a Safe Online Pharmacy: 10 Things to Look For
Regulatory Oversight
The first and foremost indicator of a safe online pharmacy is regulatory oversight. Check if the pharmacy is properly licensed and registered with the relevant authorities. Legitimate online pharmacies adhere to strict regulations and meet quality standards.
Canadian mail-order pharmacies, for example, are regulated by the Canadian International Pharmacy Association (CIPA). Reliable online pharmacies in Canada have the CIPA logo (as seen below) displayed on their websites so customers know they meet safety, legal, and quality standards.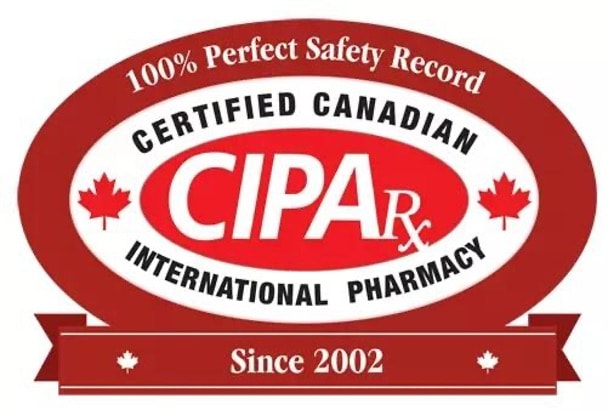 High Levels of Transparency
A safe online pharmacy will provide clear information about its operations, including location, licenses, affiliations, and sourcing. For example: My Drug Center displays the manufacturer of prescription drugs sold through our website, as you can see below from our ordering page for Eliquis.
Contact Information
A safe online pharmacy will always provide accurate and accessible contact information. This includes a mailing address, phone number, and email. You can often find contact information located together at the bottom of an online pharmacy's website (see My Drug Center's below). Be cautious of pharmacies that lack proper contact details, as this is often a way to avoid accountability for poor services.

Prescription Requirement
One of the most critical indicators of a safe online pharmacy is its requirement for a valid prescription from a licensed healthcare professional. Legitimate pharmacies do not provide prescription medications without proper authorization.
Pharmacists on Staff
Reputable online pharmacies employ licensed pharmacists to address medication-related questions and concerns from customers. Having pharmacists on staff demonstrates a commitment to ensuring the safe and proper use of prescription drugs.
Available Customer Service
Excellent customer service is a hallmark of a safe online pharmacy. Look for pharmacies that offer multiple ways to reach their customer service team—for example, both email and phone support. This ensures you can receive assistance if you encounter any issues.
Secure Transactions
Security is crucial when providing personal and financial information online. A safe online pharmacy will have secure browsing features, such as HTTPS and encryption, to protect your data during transactions. In most cases, you can find information on a pharmacy's website about specific ways they secure online transaction data.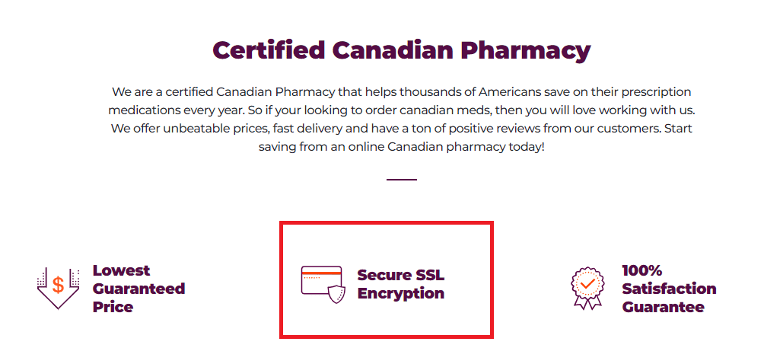 Clear Order and Delivery Process
A reputable online pharmacy will have a transparent ordering process, clearly displaying medication details, quantities, and prices. Additionally, they will provide information about the delivery process, including estimated delivery times and shipping methods.
Ethical Communication
Legitimate online pharmacies communicate ethically and professionally. Be cautious of pharmacies that use aggressive marketing tactics or make unrealistic claims about their products.
Ordering Prescriptions Online from My Drug Center
My Drug Center is a leading Canadian pharmacy helping thousands of consumers save up to 80% on their prescription drugs every year. We strive to make our online ordering process safe, secure, and convenient for all customers by providing transparent information, secure transactions, and customer service availability seven days a week.
If you're looking to order your next prescription online, you can do it with My Drug Center in a few straightforward steps:
Use the search box on our ordering page to find your medication.
Select dosage and quantity, then add your prescription to your cart.
Create an account during checkout (this only takes a few minutes).
Mail your original prescription to My Drug Center.
Wait for your prescription to arrive at your home in 3-4 weeks.
To learn more about the process from our customer service team, get in touch with us today!
The information in the article is not meant to be used for treatment or diagnosis. It is designed for general awareness and for information purposes only. Always consult a medical professional for your specific healthcare needs.