The coronavirus pandemic hasn't just impacted public health — it's also put a heavy burden on many Americans' bank accounts. As of April 23, 2020, unemployment has skyrocketed past 20 percent and more than 25 million jobs have disappeared.

Even before the pandemic, about 25 percent of Americans couldn't afford to pay for their medications. [1] Now, that percentage has undoubtedly increased.

Now, it's more crucial than ever before to use cost-saving strategies. With that in mind, this is what you should (and shouldn't) do when trying to save money on medications during COVID-19.
The Do's
Do consider switching to generic medications: Generic medications aren't just safe, effective and regulated — according to the Food and Drug Administration (FDA), they're also 80-85 percent cheaper than their brand-name counterparts. If a generic version of a drug you take is already on the U.S. market, all you need to do is ask your doctor or pharmacist about switching. If there's no generic version available yet, it may be on the market in other countries. In that case, you might consider using a verified online pharmacy or pharmacy referral service to receive generic medications from the countries in which they're approved.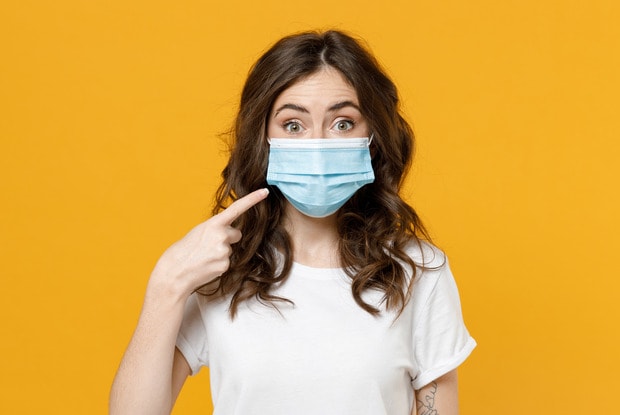 Do start couponing: If you're not already using prescription coupons or discount cards, you're missing out. Many companies like RxSaver, GoodRx and SingleCare offer such coupons and cards at no additional cost. Some retail pharmacies such as Walmart, Costco and Walgreens even have their own savings programs. If you're unable to find a coupon or discount card that works for you, be sure to check if there are any coupons available from the company that manufactures your medication. For instance, GSK and Pfizer both offer a variety of discounts, and Eli Lilly has even introduced $35 copay monthly insulin prescriptions specifically to help patients afford medications during COVID-19. However, it's important to keep in mind that not all pharmacies accept coupons from certain sources, and are not obligated to do so.
Do research charities and nonprofits that can help: Depending on the type of health condition you have and the kind of medication you take, you may qualify for prescription assistance from a charity or nonprofit. Notable examples include the HealthWell Foundation (which recently started a special COVID-19 fund), the Patient Advocate Foundation's Co-Pay Relief Fund and Simplefill. To find other prescription assistance programs you may qualify for, try searching the NeedyMeds database.
Do order medications online: By ordering your medications online from a reputable online Canadian pharmacy, you'll be able to maintain social distancing, save money and enjoy the convenience of having your prescriptions delivered right to your door. Whether you choose a verified online pharmacy or a trusted pharmacy referral service, ordering your medications online is a practical and effective way to cut costs.
The Don'ts
Don't skip doses: According to the Kaiser Family Foundation, a shocking 29 percent of Americans reported skipping medication doses due to cost before the coronavirus pandemic. With COVID-19 in full swing, that number could very well have risen already. Such a practice can have serious health consequences, though, and should be avoided at all costs.
Don't cut the wrong pills: Pill cutting (or pill splitting) is the practice of cutting pills to divide them into the appropriate dose. This can be cost-effective since larger-dose pills are often cheaper than smaller-dose ones. While pill cutting can be a legitimate way to save money on prescriptions, it's not something you can do for all types of medications. According to Harvard Men's Health Watch, pills with a special coating and time-release mechanisms shouldn't be cut for any reason. [2] If you're unsure if it's okay to cut your pills, talk to your doctor before making a decision.

Don't order from disreputable online pharmacies: Studies show that most online pharmacies are fraudulent and illegal. [3] While shady online pharmacies are out there, safe and reputable ones do exist. Some can even help you save money by sourcing your medications from foreign countries like Canada. To ensure that the pharmacy you're buying from is giving you discounted prices on legitimate and safe medicines, try using a verification service like the Canadian International Pharmacy Association (CIPA). Or, order from a pharmacy referral service like MyDrugCenter that's certified by CIPA and only works with licensed international pharmacies to provide you with low-cost medications.
Although the COVID-19 outbreak has presented a number of challenges and risks to many Americans, an inability to afford prescriptions doesn't have to be one of them. The good news is that MyDrugCenter can help you get medications safely and swiftly during COVID-19. With the help of the do's and don'ts outlined above, you can use smart strategies to save on the medications you need.
DISCLAIMER: The information in the article is not meant to be used for treatment or diagnosis. It is designed for general awareness and for information purposes only. Always consult a medical professional for your specific healthcare needs.