Table of Contents
---
I. Save Money on Overseas Pharmacies
a. Pharmacies & Valid Prescriptions
b. Online Pharmacy vs. Pharmacy Referral Service
c. Look for Appropriate Certifications
---
Millions of Americans can attest to the fact that prescription drugs are exorbitantly expensive in the U.S.
For American citizens, this translates to burdensome or even crippling expenses. Millions of Americans have trouble paying for their prescriptions.
Over half of Americans take prescription medications; it's clear that this problem is taking a heavy toll on a large portion of the population. If you want to read more Canadian pharmacy articles, visit MyDrugCenter. Read on to learn more about what to watch out for when purchasing medications from an overseas or online pharmacy.
How Can Overseas Pharmacies Help?
Many patients find it difficult to afford the necessary medications. There is also a rising concern that the elderly are struggling to afford treatment in the U.S. To relieve their financial stress, many Americans are turning to foreign countries where prescription drugs cost much less, such as pharmacies in Canada, the U.K. and India. They're doing so with the help of overseas pharmacies and pharmacy referral services.
In the U.S., that practice is known as personal importation of drugs, and is technically illegal, although individuals who do so will not be prosecuted.
You're not going to be arrested for buying prescription medications from overseas pharmacies. At worst, the medications you ordered will simply be confiscated, and even that is extremely unlikely.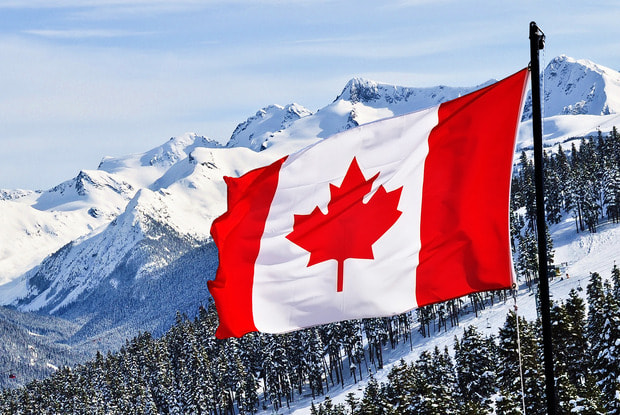 It's also important to remember that not all overseas pharmacies are created equal, though. Unfortunately, those that are willing to sell counterfeit medications or steal customers' personal information do exist.
That being said, there are also many legitimate overseas pharmacies that are committed to their customers' safety, health and privacy.
For Americans looking to save money, the bottom line is that reputable overseas pharmacies are a viable option for cutting costs on prescription medications. If you decide to buy prescription drugs from an overseas pharmacy, be sure to watch out for the three things listed below. [1]
a. Ensure They Ask for a Valid Prescription
If an overseas pharmacy doesn't require a valid prescription in order to sell you prescription medications, that's a major red flag.
Why? Because if the pharmacy in question doesn't ask for a prescription, that indicates that they're operating outside of all legal boundaries and could therefore be selling counterfeit, impure or incorrect medications. A reputable online Canadian pharmacy such as MyDrugCenter will always require a valid prescription.
If the pharmacy in question does require a valid prescription, though, that indicates that they're using licensed pharmacists and obtaining authentic medications from trustworthy suppliers. [2]
b. Online Pharmacy vs. Pharmacy Referral Service
When you start shopping for medications internationally, you'll have the option of using two types of businesses to purchase your prescriptions: online pharmacies and pharmacy referral services.
Online pharmacies are individual pharmacies similar to their brick-and-mortar counterparts, save for the fact that they operate online and fill prescriptions for international customers.
On the other hand, pharmacy referral services like MyDrugCenter work by connecting customers with pre-vetted and verified pharmacies. It should be noted that since pharmacy referral services are not individual pharmacies, they are by default not typically included in such verification services. [3] However, they are still perfectly safe to use as long as they:
Exclusively work with licensed pharmacies and approved fulfillment centers.
Require a valid prescription.
Don't sell more than a 90-day supply of any medication.
Are available to address any of your questions or concerns.
Don't sell narcotics or controlled substances.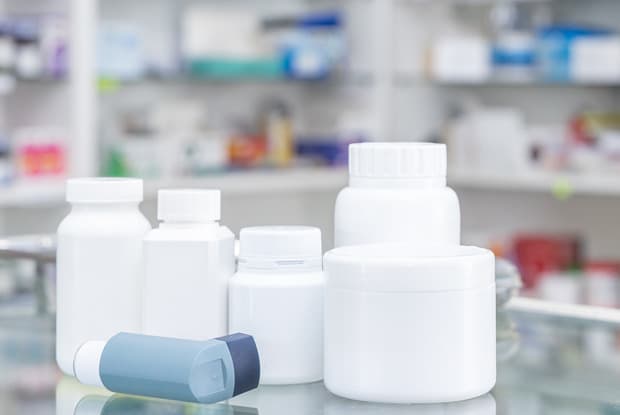 c. Look for Appropriate Certifications
Trustworthy overseas pharmacies and pharmacy referral services will display appropriate certifications from regulatory bodies in their country.
For example, in Canada, these regulatory bodies include organizations like the Canadian International Pharmacy Association (CIPA).
Overseas pharmacies and pharmacy referral services that display certifications from regulatory bodies (and are also listed on that regulatory body's own website) can be trusted to provide their customers with safe and genuine prescription drugs.
In the end, it's clear that too many Americans are struggling to pay for their prescription medications, legitimate overseas pharmacies and pharmacy referral services can help. [4]
By watching out for the three things listed above, you can ensure that the one you pick is trustworthy.
DISCLAIMER: The information in the article is not meant to be used for treatment or diagnosis. It is designed for general awareness and for information purposes only. Always consult a medical professional for your specific healthcare needs.