Viagra (sildenafil citrate) is manufactured by Pfizer. Generic Viagra is also available for purchase if you want to save money on your prescription.
All about Pfizer
Pfizer was founded in 1848 by the German-American chemist Charles Pfizer and his cousin Charles F. Erhart, a confectioner.
The company was originally established in New York City, where its headquarters are still located today.
Pfizer's first product was a sweet-tasting version of santonin, an antiparasitic drug. It was an instant success and kickstarted Pfizer's storied history as a top drug manufacturer.
By 1906, the company's sales exceeded $3 million. More than 100 years later, its revenue is measured in the tens of billions ($53.6 billion in 2018). [1]
Pfizer owns a number of subsidiaries across the U.S. and abroad, including:
Agouron Pharmaceuticals

Array BioPharma

Greenstone

Parke-Davis

Therachon AG
As of May 15, 2019, Pfizer employed 92,400 people around the world.
At the time of writing, Albert Bourla serves as Pfizer's chief executive officer. Bourla previously served as the company's chief operating officer.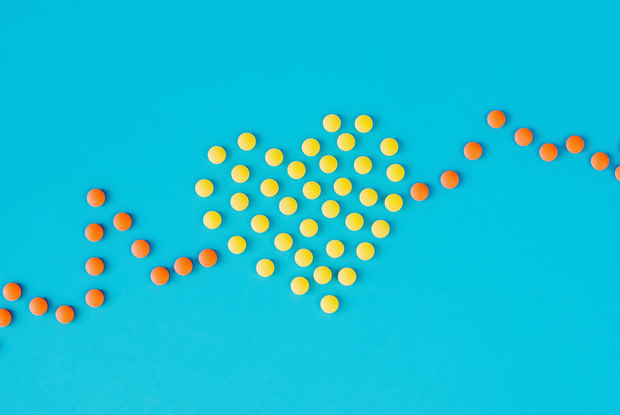 The Food and Drug Administration (FDA) approved sildenafil for the treatment of erectile dysfunction in 1998, and Viagra (Pfizer's branded version of sildenafil) was first offered for sale later that year. Since it hit the market, patients find Viagra effective in treating type 2 diabetes symptoms. [2]
Sildenafil has also been approved to treat pulmonary arterial hypertension (PAH), a rare type of high blood pressure.
As one of the largest drug manufacturers in the world, Pfizer also manufactures a wide array of other popular medications. These include:
Lipitor (atorvastatin), used to treat high cholesterol and triglyceride levels.
Eliquis (apixaban), used to treat and prevent blood clots and to prevent strokes in certain patients (Bristol-Myers Squibb manufactures Eliquis, while Pfizer markets it).
Prevnar 13 (pneumococcal vaccine), used to prevent pneumococcal pneumonia.
Lyrica (pregabalin), used to treat muscle pain, nerve pain and seizures.
Ibrance (palbociclib), used to treat certain types of breast cancer.
Xeljanz (tofacitinib), used to treat ulcerative colitis and certain types of arthritis.
Chantix (varenicline), used to aid in smoking cessation.
Sutent (sunitinib malate), used to treat various types of cancer.
Norvasc (amlodipine), used to treat high blood pressure and chest pain.
Premarin (conjugated estrogens), used to treat symptoms of menopause and prevent osteoporosis in women.
If you are interested in saving money and buying Viagra online, you can visit MyDrugCenter. At our online Canadian pharmacy, you can save up to 90 percent on your prescription medications.
DISCLAIMER: The information in the article is not meant to be used for treatment or diagnosis. It is designed for general awareness and for information purposes only. Always consult a medical professional for your specific healthcare needs.