Table of Contents
---
---
Viagra is the most popular erectile dysfunction medication on the market and millions of men take it every year to improve sexual dysfunction symptoms. According to the National Library of Medicine, over 25 million men worldwide have taken Viagra for erectile dysfunction. [1]
Viagra continues to be widely used because it has few interactions when taken correctly. Even though Viagra is a well-known medication, it is important to be aware of any possible side effects or drug interactions. Avoiding drug interactions will help you take Viagra for the best results. Read on to learn more about interactions with the Viagra pill.
Viagra Drug Interactions
Before starting Viagra, you should tell your doctor about any medications you currently take. In some cases, these medications can cause severe problems when taken with Viagra. Taking more than one PDE5 inhibitor at a time is not recommended. Phosphodiesterase type 5 is an enzyme present in the body that controls blood flow in the body. When you ingest a PDE5 inhibitor like Cialis, it can relax the blood vessels and increase blood flow to the penis.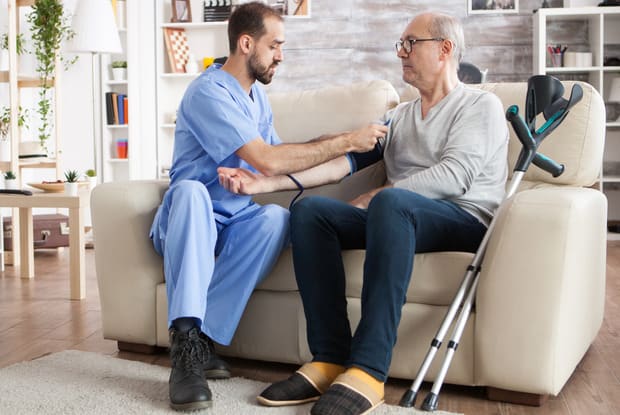 When you take more than one PDE5 inhibitor at a time, it can cause a dangerous drop in blood pressure. It is important to never exceed your Viagra dosage or take two different ED drugs at once. A blood pressure drop can lead to fainting, dizziness, blurred vision, dehydration, and lightheadedness.
Another drug that interacts with Viagra is mifepristone, a cortisol receptor blocker. This medication is typically used to treat Cushing's syndrome. Cushing's syndrome occurs when the body creates too much cortisol hormone, causing weight gain in the midsection and upper back. [2]
Viagra Food Interactions
Viagra does not interact with most foods but eating certain things can affect Viagra's activation time. If you have a fatty meal or eat fatty foods before taking generic Viagra, it can slow the time it can slow Viagra's activation time by an hour. This can put a damper on your intimate time, so you may want to choose a lighter meal before taking Viagra.
Grapefruit is also known to interact with Viagra, so you will want to avoid consuming large amounts of grapefruit or grapefruit juice. The enzymes in grapefruit raise the levels of sildenafil in the body and may delay the time it takes for Viagra to work. If grapefruit is a regular part of your diet, talk to your doctor before beginning Viagra. [3]
Alcohol and Viagra
As mentioned earlier, Viagra interactions can cause a sudden drop in blood pressure. This effect is more likely to occur if you consume alcohol and Viagra at the same time. Alcohol has a depressant effect on the body, lowering blood pressure further. You will want to limit your consumption of alcohol to avoid dizziness or fainting.
Alcohol can also make it more difficult to achieve an erection, so drinking excessively can compound erectile dysfunction symptoms. If you want to ensure that you get the most effect from your ED treatment, you will want to limit your drinking to achieve an erection satisfactory enough for sexual activity. [4]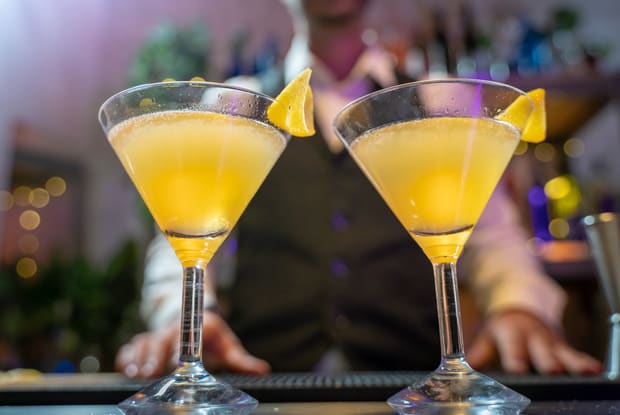 Other Viagra Interactions
The information above details the most common interactions with Viagra, but your doctor will provide you with a full list of possible interactions. Sometimes your body may interact with inactive ingredients in Viagra, causing allergic reaction symptoms. This does not occur often, but you should tell your doctor about any drug or food allergy before starting sildenafil.
If you have pre-existing conditions, Viagra may not be right for you. Several diseases can interact with PDE5 inhibitors and cause dangerous symptoms. If you have the following conditions, you may be unable to start a Viagra treatment plan:
Renal dysfunction
Priapism
Liver disease
Hearing loss
Seizure disorders
Alcoholism
Pulmonary disease
Cardiovascular disease [1]
Saving money on your Viagra prescription may seem difficult, but you can buy discount Viagra online through a certified online pharmacy like MyDrugCenter. Visit our site to learn more today.
DISCLAIMER: The information in the article is not meant to be used for treatment or diagnosis. It is designed for general awareness and for information purposes only. Always consult a medical professional for your specific healthcare needs.