Table of Contents
---
III. How Long Does Viagra Take to Work?
IV. How Long Does Viagra Last?
---
Viagra is a popular brand-name prescription ED drug used by men worldwide. Because As the original pill for overcoming erectile dysfunction, Viagra is a top choice that is often prescribed to help men improve their sex lives. But not many know exactly how the little blue Viagra pill works. Read on to learn more about Viagra, its function, how long it lasts, and when you should take it for the best results.
What Does Viagra Do?
Viagra is an oral drug approved to treat erectile dysfunction in men 18 and over. Essentially, Viagra dilates the blood vessels in the penis to improve blood flow and erection strength. Viagra contains sildenafil, a phosphodiesterase type 5 (PDE5) inhibitor. To understand how this substance improves erections, it is important to know how an erection occurs in the first place.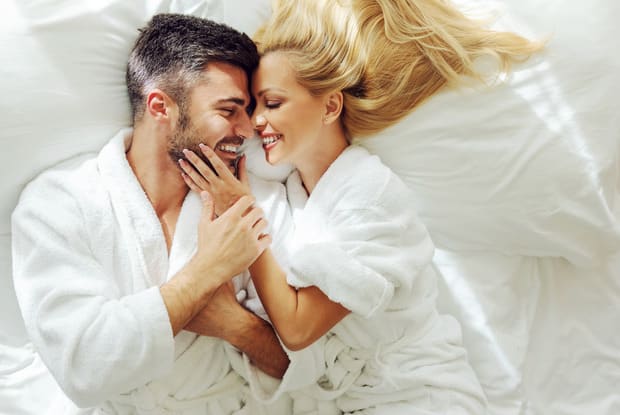 When a man is sexually excited, his brain sends signals to release cyclic guanosine monophosphate (cGMP). This substance relaxes the muscles and widens the blood vessels, allowing strong blood flow to form an erection. Often, erectile dysfunction is caused by narrowed blood vessels surrounding the penis. ED may also occur when the PDE5 enzyme kicks in too quickly, causing an erection to go away.
By inhibiting the PDE5 enzyme, Viagra helps ensure that an erection does not go away prematurely. Inhibiting the PDE5 enzyme also helps enhance the effect of cGMP, which increases blood flow and erection strength. When sexual stimulation is present, these actions help men with ED achieve an erection strong enough for penetrative sex. [1] For Viagra to work as intended, it is important to take the prescribed dosage as directed. Viagra is available through an online Canadian pharmacy like MyDrugCenter in 25 mg, 50 mg, and 100 mg dosage strengths.
When to Take Viagra
Viagra takes approximately 30 minutes to start working. If you participate in sexual activity before this ED drug begins working, you will not feel the full effects. Unlike some other ED drugs, Viagra is not taken once daily. Instead, you should take Viagra at least 30 minutes (but no longer than four hours) before you plan on having sex.
If you wait too long for sex after a dose, the effects of sildenafil may already be wearing off. Because studies show that the average onset after taking Viagra 50 mg is 27 minutes, doctors generally recommend taking your dose between 30 to 60 minutes before sex to ensure maximum efficacy. [2]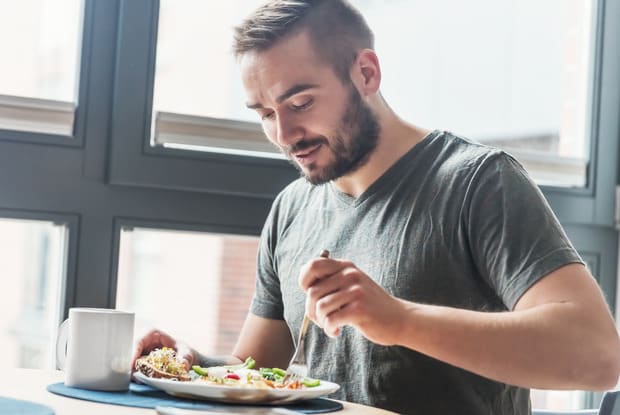 How Long Does Viagra Take to Work?
As mentioned above, Viagra takes about half an hour to work. However, the onset time of Viagra varies between men and can depend on various factors, including age, dosage strength, and the patient's underlying conditions. Viagra's effectiveness may also be affected or delayed by heavy meals or alcohol. Although Viagra does not exactly have any food interactions, fatty foods can cause your body to take longer to absorb sildenafil.
Alcohol lowers your blood pressure slightly, just like sildenafil. When combined, side effects like light-headedness and fainting are more likely to occur. Viagra may also not work in time if you mix it with a food or drug that inhibits the CYP3A4 liver protein. This protein is responsible for breaking down sildenafil at a steady rate. When it is inhibited, high concentrations of sildenafil can build up in your blood, resulting in a delayed onset time and an increased risk of severe side effects. [3]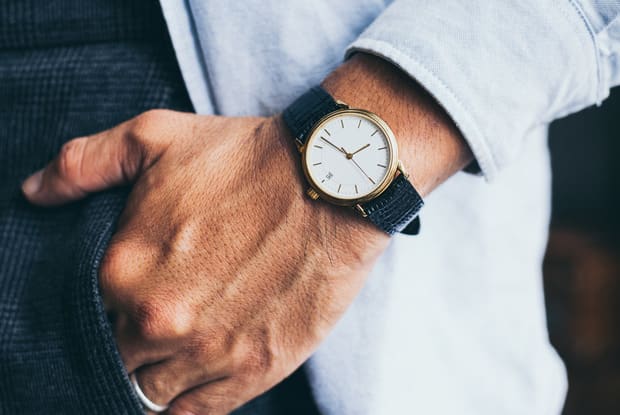 How Long Does Viagra Last?
Viagra works quickly, but how long does it last? In two randomized studies, men with ED from unknown causes were given Viagra or a placebo and visual sexual stimulation. From the patients' self-assessments, researchers learned that 16 of the 17 patients given sildenafil achieved grade 3 and grade 4 erections between two and four hours after dosing. Grade 3 erections are defined as erections hard enough for penetration, whereas grade 4 erections are characterized by full rigidity. The results from this study showed that Viagra lasts at least four hours. [4] As mentioned before, drug interactions can cause sildenafil to last longer or shorter and increase the risk of Viagra side effects. However, Viagra gives users an approximate four-hour window for sex in ideal conditions.
Once your doctor prescribes the right dosage strength for you, head over to MyDrugCenter to fill your prescription. As a Canadian pharmacy, MyDrugCenter offers brand-name and generic Viagra to help you save. Using an online Canadian pharmacy can help you save significantly, especially in the long term. Our Viagra blog section also offers more information on everything you need to know about the little blue pill. Talk to your doctor about getting started with Viagra today.
DISCLAIMER: The information in the article is not meant to be used for treatment or diagnosis. It is designed for general awareness and for information purposes only. Always consult a medical professional for your specific healthcare needs.