Table of Contents
---
I. What is Jardiance Used For?
II. How to Take Jardiance Medication
III. How Long Does it Take for Jardiance to Work?
IV. Implementing Exercise with Jardiance
---
Jardiance is a sodium-glucose co-transporter 2 (SGLT2) inhibitor. This prescription medication is taken orally, typically once a day. Currently, there is no generic version of Jardiance available, but you can order brand-name Jardiance medication for less through My Drug Center. Read on to learn more about this antidiabetic drug, including its approved uses, how long it takes to work, and how you should take Jardiance for the best results.
What is Jardiance Used For?
Jardiance contains empagliflozin and is used to treat type 2 diabetes in adults by lowering blood sugar levels. Alongside diet and exercise, empagliflozin can help improve blood sugar control and prevent diabetes complications like vision loss, nerve damage, and skin conditions. Jardiance is approved to reduce the risk of death due to conditions such as deep vein thrombosis (DVT), heart attack, and cardiomyopathy in patients with heart disease and type 2 diabetes. Jardiance can be used for long-term treatment if necessary. Your doctor will determine the best use of Jardiance for you.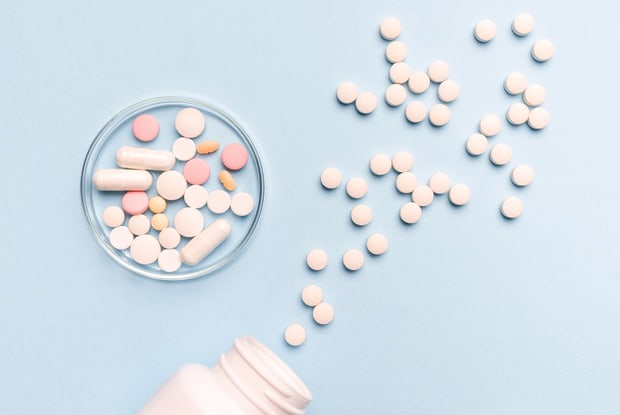 How to Take Jardiance Medication
Before you take your first dose, you will need to work with your doctor to determine if Jardiance 10 mg or 25 mg is best. Generally, doctors start patients on Jardiance 10 mg once a day. Your doctor may increase your dosage to 25 mg a day based on how your body tolerates this medication. However, if 10 mg is not well-tolerated, your doctor may discuss alternative treatment options for your high blood sugar.
Jardiance is typically taken once daily in the morning. This antidiabetic comes as an oral tablet, taken by mouth. You may take Jardiance with or without food unless your doctor specifies otherwise. Even if you have trouble swallowing the Jardiance tablet, you should not crush or chew the tablet. Instead, ask your doctor for easier ways to administer this drug. Jardiance is not recommended for use by pregnant patients approaching their second or third trimester. Researchers have used animal studies to infer that kidney damage may occur in fetuses if the mother takes Jardiance. [1]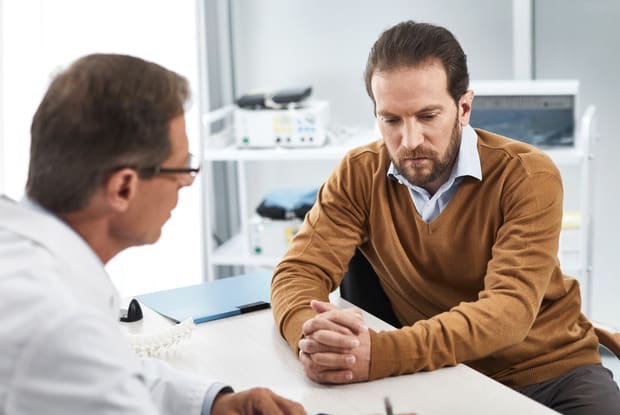 Despite your best efforts, you may miss a dose of Jardiance and it may cause adverse side effects. Essentially, you do not want to take two doses at the same time. If there is still some time until your next dose, take the missed dose as soon as you remember. If your next dose is coming up, take that dose only and skip the missed dose.
Finally, you may take Jardiance as a combination therapy with metformin if prescribed by your doctor. Studies show that combining empagliflozin with metformin is more effective than Jardiance or metformin alone. [2] However, it is important to avoid contraindicated drugs that may alter the safety and effectiveness of empagliflozin. Drugs that may interact with Jardiance include furosemide, glimepiride, rifampicin, and certain types of insulin. [3]
How Long Does it Take for Jardiance to Work?
Jardiance begins having positive effects on your blood sugar levels within 30 to 60 minutes. Still, it is important to remember that Jardiance is not a quick fix for type 2 diabetes. If you stop before your treatment end date, blood sugar levels may spike and cause health complications. Completing the full duration of your prescribed treatment plan is essential for regaining control over your blood sugar.
In an extensive study, researchers found that long-term use of Jardiance is well-tolerated and helps patients with type 2 diabetes successfully manage their weight and blood sugar. This study also found that Jardiance has a low risk of hypoglycemia (low blood sugar), making this antidiabetic a popular choice. [4]
Implementing Exercise with Jardiance
It is crucial to follow your doctor's recommendations for exercise and diet to maximize Jardiance's effectiveness. While it may be difficult to get into the habit of exercising, one study has shown that Jardiance may help. This study, involving 19 patients with heart failure and type 2 diabetes, was conducted over one month. After the trial period, researchers found that empagliflozin was associated with improvements in exercise capacity and breathing efficiency. [5] Depending on the individual, Jardiance may make exercise easier to complete by improving overall blood sugar levels and health. Once patients get into a positive cycle, the good habits reinforce themselves, helping patients progress towards a better quality of life.
Empagliflozin is effective but may be expensive at your local pharmacy. To save on your Jardiance cost, try filling your prescription through an online Canadian pharmacy like My Drug Center. With direct delivery, significantly lower prices, and secure transactions, you can focus on taking Jardiance properly. If you have any more questions about Jardiance, visit our blog to read Jardiance articles or speak to your doctor today.
DISCLAIMER: The information in the article is not meant to be used for treatment or diagnosis. It is designed for general awareness and for information purposes only. Always consult a medical professional for your specific healthcare needs.