Table of Contents
---
II. Why is Jardiance so Expensive?
III. How to Save Money on Jardiance
---
Millions of Americans are searching for cheaper ways to get their daily medications. If you have a chronic disease like diabetes, you are likely prescribed several drugs to maintain your blood glucose levels.
Jardiance 25 mg is a popular diabetes medication that blocks the kidneys' reabsorption of glucose (blood sugar). More glucose is excreted through the urine if the kidneys do not absorb as much sugar, which helps regulate type 2 diabetes symptoms. [1] Costco is known for its discount bulk items, but do the discounts extend to the pharmacy?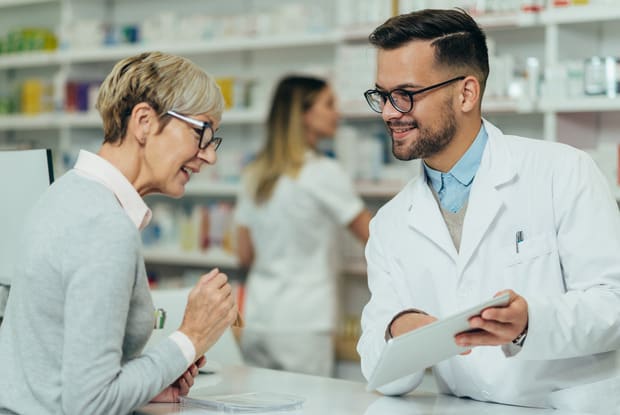 Is Costco Affordable?
At Costco, the out-of-pocket cost for Jardiance 10 mg stands at a substantial $1,869.30 for 90 tablets. With the benefit of health insurance, the cost of the same medication decreases to $372.98.
In comparison, MyDrugCenter supplies 90 pills of Jardiance 10 mg for a mere $159.
By choosing MyDrugCenter, you can experience substantial savings compared to both the out-of-pocket cost at Costco and even the cost with health insurance coverage. To visualize how much you can save with MyDrugCenter, we've included a helpful chart below.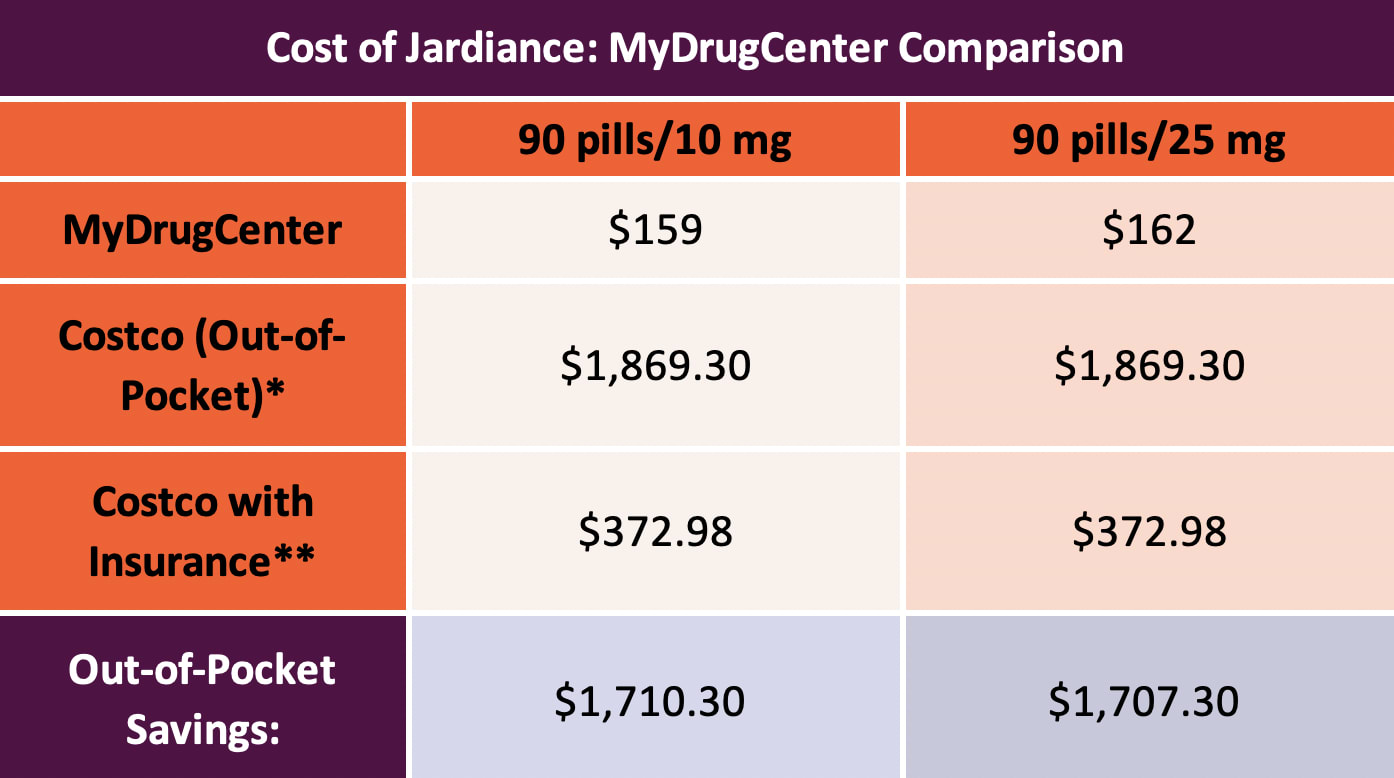 Prices retrieved 2023-06-05
*Estimate based on Costco Pharmacy located at 2000 Market Place Dr. Monterey Park, CA 91755
**Estimate based on the Wellcare Medicare Rx Value Plus (PDP) Insurance Plan
According to Drugs.com, the average cost of a month's supply of 10 mg Jardiance is around $582. This number varies depending on the pharmacy you use and your insurance plan. Drug prices do fluctuate, but at the moment, it appears that Costco may not be the best choice for saving money on your type 2 diabetes drugs. [2]
Why is Jardiance so Expensive?
Jardiance medication is fairly new, and with new medications comes a higher price tag. There is currently no generic alternative to Jardiance because the patent on empagliflozin is still active. For now, only brand-name Jardiance is available for purchase.
So far, research has found Jardiance effective in reducing type 2 diabetes symptoms and controlling blood sugar levels. This drug has been proven to reduce the risk of heart attack, stroke, or heart failure by 38 percent in type 2 diabetes patients. [3] This drug is more commonly prescribed to diabetes patients who are at risk for a cardiovascular event.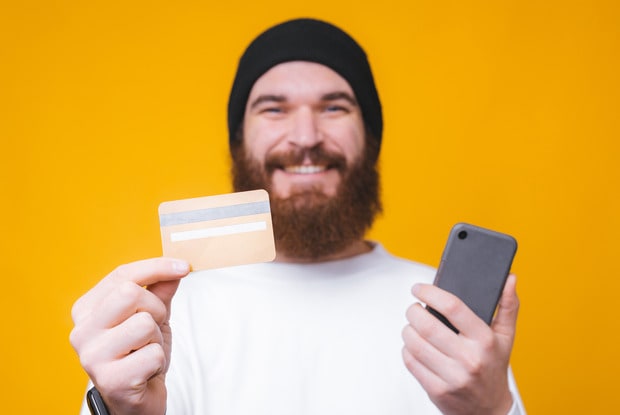 How to Save Money on Jardiance
When used properly, Jardiance can significantly improve a person's quality of life. If you cannot afford this helpful medication at Costco or your local pharmacy, you can turn to MyDrugCenter.
At MyDrugCenter, you can receive a sizable discount on your Jardiance medications. For a 90 day supply of Jardiance 10 mg, you will pay under $210. This is significantly cheaper than anything you can find at Costco. For the 25 mg doses, you will also pay under $210 USD for 90 tablets.
MyDrugCenter comes with the bonus of delivery straight to your door. You will never have to enter a brick-and-mortar pharmacy again, and you will save money while sitting at home! Making an account on MyDrugCenter is quick and easy. Visit here to learn more.
DISCLAIMER: The information in the article is not meant to be used for treatment or diagnosis. It is designed for general awareness and for information purposes only. Always consult a medical professional for your specific healthcare needs.