Table of Contents
---
---
Cialis is one of the most popular medications for treating erectile dysfunction. But who makes Cialis 5 mg, when was it invented and how is it used today? Visit our Cialis blog for almost everything you need to know about this PDE5 inhibitor or read on to discover more on the history of Cialis.
Who makes Cialis?
Brand-name Cialis is manufactured by Eli Lilly and Co., the 13th biggest pharmaceutical company in the world as of Jun. 12, 2019.
The company's history can be traced back to 1876 when it was founded by Colonel Eli Lilly in Indianapolis, Indiana. Lilly was a respected pharmacist, chemist, businessman and philanthropist, as well as a Union Army veteran of the American Civil War.
Lilly started the company with just $1,400, but a series of remarkable medical innovations spurred its rapid growth. In 1923, Eli Lilly and Co. became the first company to offer commercial insulin, and in the 1940s was one of the first companies to mass-produce penicillin. [1]
Today, Eli Lilly and Co. earn billions of dollars each year, with its 2018 revenue exceeding $24 billion.
In addition to Cialis, Eli Lilly and Co. manufactures other popular drugs like Prozac and Cymbalta.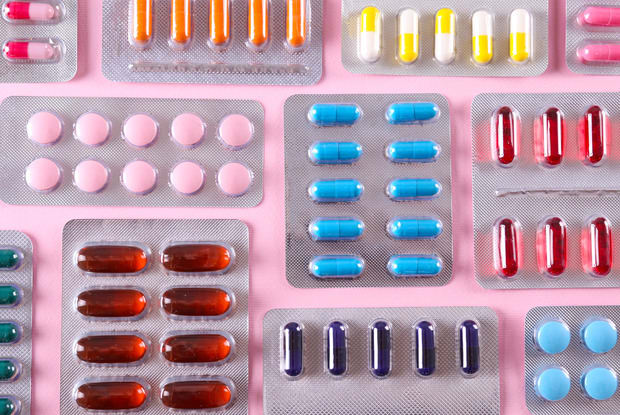 Cialis' Debut
The Food and Drug Administration (FDA) first approved Cialis for the treatment of erectile dysfunction in 2003, just a few years after Viagra (sildenafil) was approved in 1998.
In its first year on the market, Cialis generated more than $200 million in sales worldwide.
In 2008, it was approved for once daily use for the treatment of erectile dysfunction.
In 2011, it was also approved for the treatment of benign prostatic hyperplasia (BPH), commonly referred to as prostate enlargement. [2]
Buy Cialis today
At the time of writing, Cialis is the most popular drug for erectile dysfunction in the U.S.
Like all prescription drugs, tadalafil may cause side effects in some people. The most common side effects include heartburn, indigestion, belching and stomach discomfort. More serious side effects include confusion, dizziness, chills and vomiting.
Cialis became available as generic tadalafil in 2018. Generic versions of the drug cost significantly less than their brand-name counterpart. [1]
Patients looking to purchase Cialis will be pleased to know that both brand-name Cialis and generic tadalafil are now available for online purchase from a reputable online pharmacy like MyDrugCenter.
Buy Cialis online now and have it shipped to your door.
DISCLAIMER: The information in the article is not meant to be used for treatment or diagnosis. It is designed for general awareness and for information purposes only. Always consult a medical professional for your specific healthcare needs.