Table of Contents
---
II. Why Men Choose Cialis Over Other ED Drugs
III. Buying Cheap Cialis Online
IV. Ordering Your Next Cialis Prescription from My Drug Center
---
Can you buy cheap Cialis online? If you're a man taking Cialis to treat your erectile dysfunction (ED), you have probably wondered how to find more affordable alternatives to the prices you're paying at regular pharmacies.
Quick Takeaways:
Cialis has the second-largest ED drug market share (behind Viagra) but has shown to be the most preferred ED drug by men and their partners.
Cialis's main competitive advantage is its extended duration of action—up to 36 hours.
Most times, Medicare and insurance do not cover Cialis because they don't deem it medically necessary.
Fortunately, men can still buy cheap Cialis online through safe alternatives, like Canadian online pharmacies.
Cialis: An Overview
Cialis, also known by its generic name tadalafil, is a popular and effective medication for treating erectile dysfunction. It works by inhibiting the enzyme PDE-5, which is responsible for breaking down a chemical called cGMP.
By blocking PDE-5, Cialis helps increase cGMP levels, which in turn relaxes the smooth muscles in the blood vessels of the penis and enhances blood flow, ultimately facilitating the process of achieving and maintaining an erection.
Cialis's top competitor, Viagra, may sometimes earn higher brand recognition because it was the first ED drug to come onto the market, but Cialis is proving to be the most preferred.
In fact, a comprehensive review of studies performed on both tadalafil and sildenafil (generic Viagra) also found that men and their female partners preferred Cialis to treat ED and combat its symptoms. [1]
Today, Cialis is taken by an estimated 41 million men around the world and has the second-largest global market share, behind only Viagra. [2]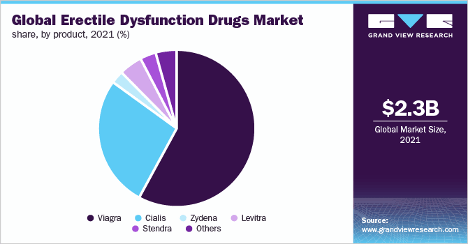 Why Men Choose Cialis Over Other ED Drugs
Men have several options when it comes to choosing an ED medication, but Cialis has a key competitive advantage not shared by any other ED drug on the market: its extended duration of action.
Unlike top competitor drugs that remain active for a few hours, Cialis offers up to 36 hours of potential improvement in erectile function. This extended window reduces pressure to plan out medication timing with intimate encounters and allows for more spontaneity in relationships.
Cialis also offers a daily low-dose option, called Cialis Daily, for men who prefer continuous treatment. This can be an ideal choice for men who want to maintain reliable sexual function on an ongoing basis, for example, if they're in a committed relationship with a partner.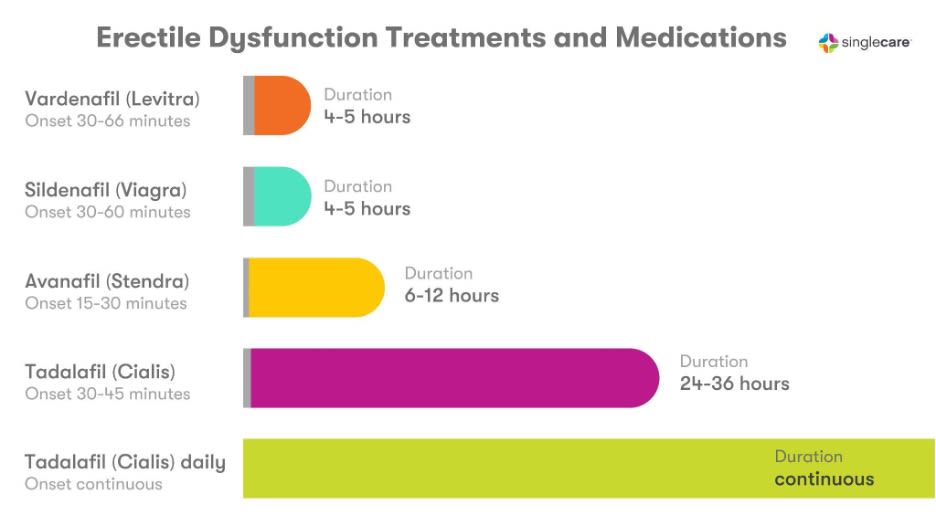 In addition to duration of action benefits, Cialis can be taken with or without food, which adds to its versatility. Men don't need to alter their plans or avoid certain foods when they're taking Cialis. This kind of adaptability contributes to its appeal as a practical and user-friendly ED treatment.
Buying Cheap Cialis Online
The challenge with Cialis, like all other erectile dysfunction medications, is that it's usually not covered by Medicare or private insurance because they don't view it as medically necessary. That means most men taking Cialis are paying for the medication out of pocket. Depending on how often you take the drug, this can get really expensive.
While exact prices vary by your location and pharmacy, the cost to fill a single 30-pill Cialis prescription is more than $300 in the United States, on average. For men taking Cialis frequently, this translates to up to $1000 or more every year on the medication.
Fortunately, however, there are cost-saving alternatives. Canadian online pharmacies, in particular, have become a popular and trusted option for ordering Cialis safely and affordably.
The United States is notorious for having the highest drug prices in the world, and Canadian pharmacies like My Drug Center offer the same drugs (often from the same manufacturers) at only a fraction of the U.S. market cost.
For example: At My Drug Center, 56 5mg brand-name Cialis pills cost $245, vs. more than $600 at pharmacies in the U.S. If you order generic tadalafil, you can get the same dosage and quantity for just $75. That translates to more than 80% cost savings per prescription!

Ordering Your Next Cialis Prescription from My Drug Center
You can easily order your next Cialis or tadalafil prescription from My Drug Center in just a few easy steps:
Go to the My Drug Center website and search for Cialis/tadalafil
Choose your quantity and dosage, and add it to your cart
Create your account during checkout (this only takes a few minutes)
Mail in your original prescription to My Drug Center
Track shipping progress on your order and receive it in 3-4 weeks
My Drug Center is certified by the Canadian International Pharmacy Association (CIPA) and is committed to providing safe, secure, and easy transactions for our customers. Visit our website to learn more.
DISCLAIMER: The information in the article is not meant to be used for treatment or diagnosis. It is designed for general awareness and for information purposes only. Always consult a medical professional for your specific healthcare needs.