Table of Contents
---
---
Advair Diskus and Advair HFA contain the same active ingredients, fluticasone and salmeterol. However, they are not the same.
That's because of how they're delivered: Advair Diskus is delivered via an inhalation powder, while Advair HFA is delivered via an inhalation aerosol.
Additionally, Advair Diskus is used to treat both asthma and chronic obstructive pulmonary disease (COPD), while Advair HFA is only approved to treat asthma. [1]
Ahead, we'll talk about the similarities and differences between Advair Diskus and Advair HFA.
Advair ingredients
As mentioned, both Advair Diskus and Advair HFA contain the same active ingredients, fluticasone and salmeterol.
Fluticasone is a steroid medication that can be used to treat a variety of conditions in the airways. These include asthma, COPD, hay fever, nasal polyps and more.
Salmeterol is a bronchodilator that can be used in combination with corticosteroids like fluticasone to treat asthma and COPD.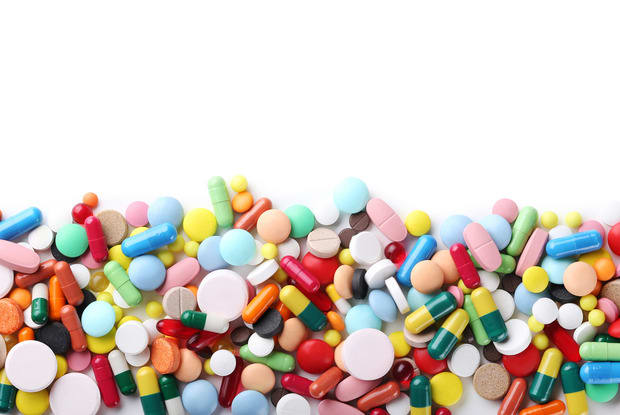 When it comes to inactive ingredients, Advair Diskus and Advair HFA are very different.
The inactive ingredient in Advair Diskus is lactose monohydrate, a type of sugar that's found in milk and contains milk proteins. So, people with severe milk allergies should not use Advair Diskus.
On the other hand, the inactive ingredient in Advair HFA is a propellant called HFA-134a, a type of hydrofluorocarbon. [2]
What do Advair Diskus and Advair HFA treat?
Both Advair Diskus and Advair HFA are commonly prescribed to treat asthma, a condition affecting the airways and lungs that may cause wheezing, shortness of breath, coughing or chest pain.
However, Advair Diskus is also approved to treat COPD, while Advair HFA is not. COPD is a chronic lung condition that makes it hard to breathe. Like asthma, COPD can also cause wheezing and coughing.
How are asthma and COPD different? Asthma is a condition that is frequently diagnosed at an early age, regardless of external factors.
By contrast, COPD frequently affects adults that are middle-aged or older and is often caused by long-term exposure to lung irritants like tobacco smoke, air pollution, chemical fumes and dust.
Both asthma and COPD affect millions of Americans. According to the Centers for Disease Control and Prevention (CDC), about 25 million Americans have asthma, and 16 million suffer from COPD. [3]
Manufacturers of Advair
Advair Diskus and Advair HFA are manufactured by GlaxoSmithKline, commonly referred to as GSK.
GSK is a British pharmaceutical company that was created through the merging of various other companies. The first of those companies was founded in England in 1848.
As such, GSK is one of the largest pharmaceutical companies in the world, taking ninth place as of 2019. [2]
Advair HFA vs. Advair Diskus cost comparison
In the U.S., Advair Diskus can cost over $300 for 60 doses of 100mcg/50mcg powder.
Advair HFA can cost over $400 for 12 grams (or 120 doses) of 115mcg/21mcg aerosol.
However, Americans can purchase Advair Diskus for much less from reputable online sources that sell prescription drugs from countries such as Canada and England. You can expect to save up to 90 percent on your prescription medications if you purchase your Advair inhalers through My Drug Center.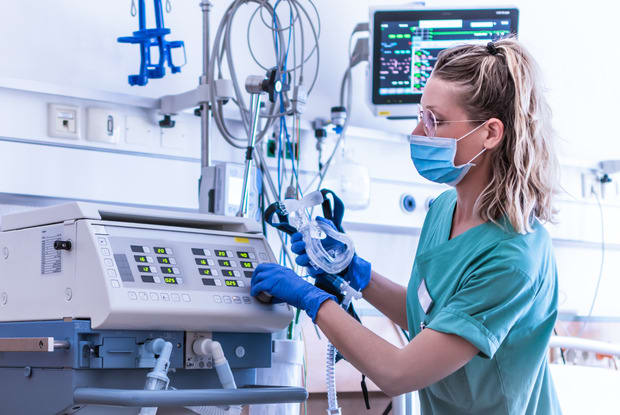 How long does each inhaler take to work?
Advair Diskus and Advair HFA take action in the same amount of time.
The U.S. Food and Drug Administration (FDA) states that with Advair Diskus, improvement may occur as soon as 30 minutes after starting treatment, though the full benefits of Advair may not be observable until the treatment has been administered for at least one week.
The FDA also reports that the same is true for Advair HFA.
If you're wondering how long the effects of Advair Diskus and Advair HFA last, you'll be glad to know that with continued treatment their effects can last indefinitely.
That's because both Advair Diskus and HFA maintenance inhalers. In other words, they're meant to be used long-term. By the same token, neither are designed to be used as rescue inhalers, which take effect almost immediately. [3]
Which one is best?
Whether you should use Advair Diskus or Advair HFA depends on your personal needs. There are a few clear-cut guidelines, though:
If you have COPD, you cannot use Advair HFA
If you have a severe milk allergy, you should not use Advair Diskus
Beyond that, an Advair Diskus dosage and HFA have similar potential side effects for people with asthma. Common side effects for asthmatics include:
Upper respiratory tract infection
Throat irritation
Hoarseness and voice changes
Headache
Nausea and vomiting
When prescribed to treat COPD, the common side effects of Advair HFA also include viral respiratory infections and bone and muscle pain. [3]
Ultimately, you'll need to talk to your doctor to determine whether Advair Diskus or Advair HFA is right for you.
Once you've decided which medication to take and are looking for an Advair coupon, you can save money by purchasing your next refill from a trustworthy online pharmacy or pharmacy referral service.
DISCLAIMER: The information in the article is not meant to be used for treatment or diagnosis. It is designed for general awareness and for information purposes only. Always consult a medical professional for your specific healthcare needs.