Table of Contents
---
I. Be Wary of Expired Medications
II. What does Advair Diskus do in the Body?
III. Important Information about Advair Diskus
IV. How to Dispose of Advair Diskus
---
Be Wary of Expired Medications
Advair Diskus is an inhaler that contains fluticasone and salmeterol. The combination of these medications reduces inflammation in the lungs, which improves breathing. If you are prescribed Advair, you likely have to take it twice a day. Because this prescription is used every day, it is important to ensure that your prescriptions are up to date. So, what is the shelf life of an Advair Diskus dosage?
Many people understand that pills and tablets expire over time, but inhalers expire too. It is unlikely that you will experience an adverse reaction when taking expired Advair Diskus, but the effectiveness of your medication degrades over time. If the medication within the inhaler is expired, it may not work as well, increasing your risk of an asthma attack. it is important to note the shelf life of Advair Diskus may differ from the shelf life of Advair HFA. [1]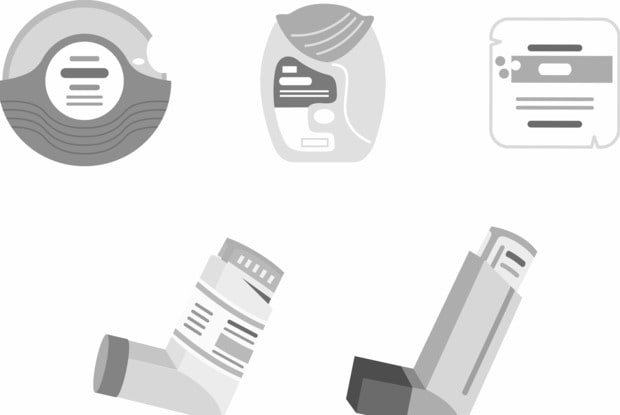 It is not recommended to take any expired medications. The Advair Diskus inhaler comes in a foil pouch and is safe to take up to 30 days after you remove it from the pouch. Learn more about Advair Diskus below.
What does Advair Diskus do in the Body?
As mentioned, Advair Diskus contains fluticasone and salmeterol. Fluticasone works by calming the immune system. When the immune system encounters a triggering substance, the immune system creates histamines to attack this allergen. Fluticasone reduces this response by treating swelling in the lungs. This stops symptoms like wheezing and coughing, preventing serious medical events like an asthma attack.
Salmeterol is paired with fluticasone to open airways in the lungs. It is a long-acting bronchodilator that relieves coughing and shortness of breath to increase airflow. When these two ingredients are paired together, they can reduce the frequency of asthma attacks and other chronic breathing conditions like chronic obstructive pulmonary disorder. [1]
Important Information about Advair Diskus
When taking inhalers to improve breathing quality, it is important to know the purpose of your inhaler. Advair Diskus is a long-term control medication that cannot be used to treat sudden breathing problems. Along with Advair Diskus, you will also need a rescue inhaler if you experience sudden shortness of breath. Other important information may include:
Do not use Advair if you have a severe allergy to milk proteins

Do not use this medication more than prescribed

Tell your doctor or medical provider right away if your breathing problems get worse

Do not take Advair if you are allergic to any of its ingredients

Make sure to tell your doctor about all the medicines you take [2]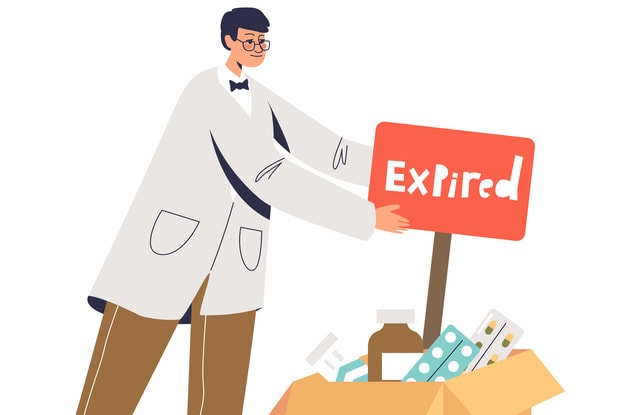 How to Dispose of Advair Diskus
When your Advair Diskus is empty or expired, you should follow the handling instructions on the box. The Food and Drug Administration has specific instructions for disposing of inhalers and aerosol medications that is laid out on the packaging of Advair Diskus generic. These types of medications can be dangerous if punctured or thrown into a fire or incinerator. [3]
If you cannot find the instructions, you may want to contact your pharmacist because some pharmacies accept inhalers for disposal. As with all medications, it is essential to keep Advair Diskus out of reach of children and ensure that it remains at stable temperatures. If you want to save money and read more Advair articles, visit My Drug Center.
DISCLAIMER: The information in the article is not meant to be used for treatment or diagnosis. It is designed for general awareness and for information purposes only. Always consult a medical professional for your specific healthcare needs.