Xarelto (rivaroxaban) is an anticoagulant (blood thinner) that's used to reduce the risk of blood clots in people with conditions like atrial fibrillation (AFib), pulmonary embolism (PE) and deep vein thrombosis (DVT).
It's also approved to reduce the risk of major cardiovascular events (such as stroke, myocardial infarction and cardiovascular death) in patients with conditions like peripheral artery disease (PAD) and coronary artery disease (CAD).
These are a few of Xarelto's benefits:
1. Treats and reduces the risk of blood clots.
2. Reduces the risk of major cardiovascular events.
3. May carry a lower risk of bleeding than other anticoagulants.
Xarelto is one of the most popular anticoagulants on the market for a reason, and patients with a variety of conditions can benefit from its effects and they can cut costs by purchasing Xarelto from a trustworthy online pharmacy or pharmacy referral service. Keep reading to learn more about the benefits of Xarelto.
1. Treats and Reduces the Risk of Blood Clots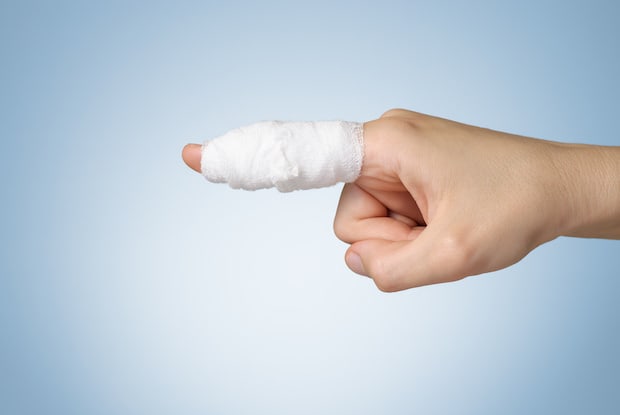 Xarelto has been shown to help prevent blood clots in patients with nonvalvular AFib, DVT and PE, as well as those undergoing hip or knee replacement surgery.
This benefit can mean the difference between life and death for people with such conditions, since:
AFib increases the risk of ischemic stroke (a type of stroke caused by a blood clot) by four- to fivefold, according to the Centers for Disease Control and Prevention (CDC). [1]
Between 10 and 30 percent of people diagnosed with either DVT or PE will die within one month of diagnosis (CDC). [2]
Without preventative treatment, up to 80 percent of orthopedic surgical patients (such as those getting a hip or knee replacement) will develop DVT and up to 20 percent will develop PE, according to the National Blood Clot Alliance. [3]
It's clear that blood clots are a serious and life-threatening issue — the CDC reports that they kill up to 100,000 Americans each year. For patients with AFib, DVT or PE, as well as those undergoing hip or knee replacement surgery, Xarelto can help. [4]
2. Reduces the Risk of Major Cardiovascular Events
Xarelto has been proven to mitigate the risk of major cardiovascular events in people with CAD and PAD. These events include stroke, myocardial infarction (i.e., heart attack) and cardiovascular death.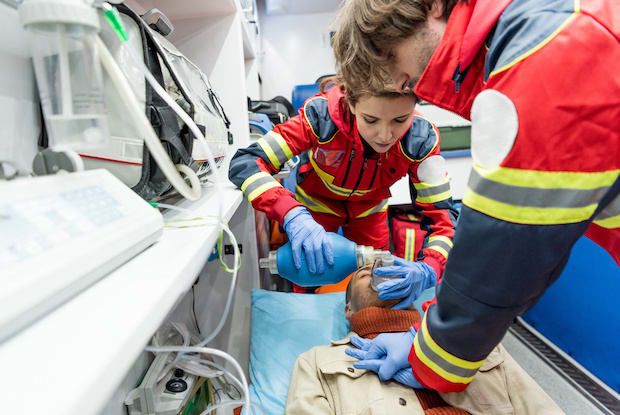 The National Library of Medicine (NLM) reports that CAD is the most common type of heart disease, and is the leading cause of death for both men and women in the United States. [5] CAD occurs when the arteries that supply blood to the heart harden and narrow.
The CDC reports that PAD is caused by atherosclerosis (fatty plaque build-up inside the arteries), and occurs when the blood vessels leading from the heart to the limbs become narrow or blocked. [6]
Xarelto's ability to reduce the risk of serious major cardiovascular events in patients with CAD and PAD is significant. After all:
In 2017, more than 365,000 people died from CAD in the U.S (CDC). [7]
About 18.2 million adults over the age of 20 have CAD, (CDC).
33.2 percent of patients will die within five years of being diagnosed with PAD, according to a study published in the journal "BMC Cardiovascular Disorders." [8]
In the United States, about 8.5 million people over the age of 40 have PAD (CDC).
Because Xarelto is the only anticoagulant of its kind to be approved for the treatment of Americans with CAD and PAD, its ability to prevent potentially deadly major cardiovascular events in such patients is significant.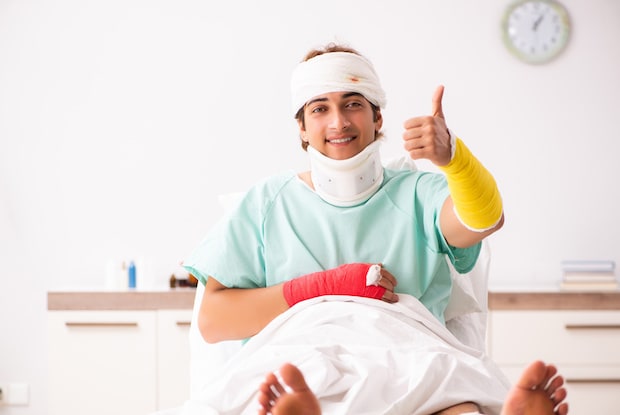 3. May Carry a Lower Risk of Bleeding Than Other Anticoagulants
One of Xarelto's most attractive benefits is its lower risk of certain types of bleeding compared to other anticoagulants like warfarin and enoxaparin.
As explained on Xarelto's official website:
For AFib

, 99 percent of patients taking Xarelto did not experience a serious bleed, such as bleeding into the brain. (Overall major bleeding was similar, and gastrointestinal bleeding was 1 percent higher.)

For DVT/PE

, patients taking Xarelto experienced less major bleeding (1 percent of patients) than those taking enoxaparin and warfarin (1.7 percent of patients).

For recurrent DVT/PE

, less than 1 percent of patients taking Xarelto experienced major bleeding. (Patients taking aspirin to reduce the risk of recurrent DVT/PE experienced similar results).

For knee and hip replacement surgery

, less than 1 percent of patients taking either Xarelto or enoxaparin experienced a major bleeding event (0.3 percent with Xarelto and 0.2 percent with enoxaparin).

For CAD/PAD

, however, around 3 percent of patients taking Xarelto and low-dose aspirin experienced a major bleeding event (about 1 percent higher than those taking low-dose aspirin alone).
So, depending on the type of condition the patient has, Xarelto may present a lower risk of bleeding than other common treatment options.
Want to save money on your Xarelto prescription? Buy Xarelto online now and have it shipped straight to your door.
The content in this article is intended for informational purposes only. This website does not provide medical advice. In all circumstances, you should always seek the advice of your physician and/or other qualified health professionals(s) for drug, medical condition, or treatment advice. The content provided on this website is not a substitute for professional medical advice, diagnosis, or treatment.