Table of Contents
---
---
Xarelto generic is a popular anticoagulant (blood thinner) that generated $2,313 million in sales in 2019 alone. [1]
But what company makes Xarelto, when was it first invented and how is it used today? Keep reading to discover everything you need to know about the history of Xarelto.
Who Makes Xarelto?
Xarelto is manufactured by Janssen Pharmaceuticals, Inc., the American branch of Janssen Pharmaceutica, which in turn is owned by the multinational healthcare product company Johnson & Johnson. In 2019, Johnson & Johnson was ranked as the single biggest pharmaceutical company in the world by revenue. [2]
While Johnson & Johnson was founded in 1886, Janssen Pharmaceutica itself wasn't established until 1953 by Belgian pharmacologist Paul Janssen. It was acquired by Johnson & Johnson in 1961, and over the following decades would grow into a global company.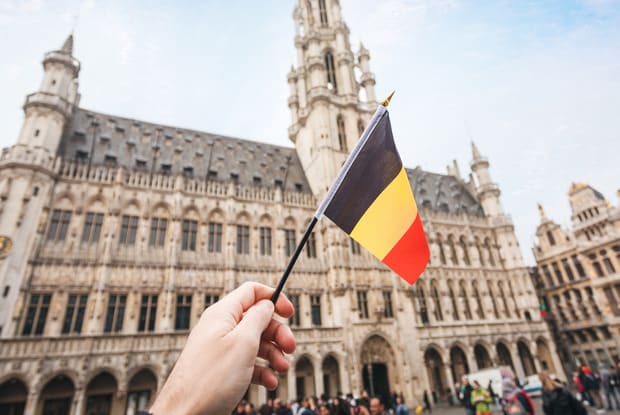 Today, Janssen Pharmaceuticals, Inc. is headquartered in Titusville, New Jersey. In addition to drug manufacturing, the company also invests in research and development. Their areas of focus include:
Cardiovascular and metabolism.
Immunology.
Infectious diseases and vaccines.
Neuroscience.
Oncology.
Pulmonary hypertension.
Drug discovery, development and supply.
At the time of writing, Janssen Pharmaceuticals, Inc. manufactures and sells more than 50 drugs in the United States including Xarelto. Its other products include medications like Axert (almotriptan malate), Ortho-Cyclen (norgestimate/ethinyl estradiol), and Zytiga (abiraterone acetate).
Xarelto's Beginnings
Rivaroxaban, the active ingredient in Xarelto, was originally invented in the German laboratories of Bayer, another one of the world's largest pharmaceutical companies.
Bayer developed the drug in collaboration with Johnson & Johnson, and Janssen Pharmaceuticals, Inc. was ultimately chosen as the company which would market Xarelto in the United States.
Xarelto was first approved by the U.S. Food and Drug Administration (FDA) in 2011 for the prevention of deep vein thrombosis (DVT) in patients undergoing knee or hip replacement surgery.
It would go on to be approved for many other uses, including to:
Prevent stroke in patients with atrial fibrillation (AFib).
Treat and prevent the recurrence of blood clots.
Reduce the risk of venous thromboembolism (VTE).
Reduce the risk of major cardiovascular events (such as heart attacks) in patients with certain heart conditions.
Prevent blood clots in hospitalized acutely ill medical patients.
Xarelto Today
According to data gathered in a 2018 study from the peer-reviewed journal "Pharmacy," Xarelto is the 131st most-prescribed medication in the United States. [3] As of 2019, Xarelto had a 23 percent market share, second only to that of Eliquis (apixaban).
As with all prescription drugs, Xarelto comes with the potential to cause side effects. According to Xarelto's official website, its serious side effects include:
Increased risk of bleeding.
Increased risk of blood clots if you stop taking Xarelto.
Spinal or epidural blood clots.
There is currently no generic version of Xarelto available. The earliest time at which a generic version may become available is 2021 when the drug's patent expires.
In the meantime, patients can save money on their Xarelto prescription by ordering it from an online pharmacy or pharmacy referral service like My Drug Center.
Buy Xarelto online now and have it shipped straight to your door.
DISCLAIMER: The information in the article is not meant to be used for treatment or diagnosis. It is designed for general awareness and for information purposes only. Always consult a medical professional for your specific healthcare needs.