Table of Contents
---
I. Choosing an ED Drug for You
III. Is One Better Than Another?
---
Choosing an ED Drug For You
There are dozens of erectile dysfunction drugs on the market, but which one is the best? There is no miracle ED drug that works wonders for everybody, so it is up to the consumer to decide the right medication for them. Levitra, Cialis, and Viagra are three of the most popular options on the market. You can learn more about these drugs by visiting My Drug Center's blog to find helpful Viagra articles and Levitra articles. All of these medications can improve symptoms of ED, but they do have some distinct differences. Read on to learn more about the similarities and differences between Levitra (vardenafil), Viagra (sildenafil), and a Cialis dosage.
Do I Need an ED Drug?
Before you begin your journey to improving your ED, it is essential to determine your symptoms. Millions of men experience ED during their life, but it is more common in older adults for several reasons. ED is not a normal part of aging. Still, older men are more likely to have accompanying conditions like high cholesterol and high blood pressure, which is often related to the onset of sexual dysfunction. The most common symptoms of ED include:
Trouble getting an erection

Reduced sexual desire

Trouble keeping an erection

[1]
If you are suffering from these symptoms all of a sudden, you should talk to your doctor to discuss treatment options. Based on how each drug is taken, how long it lasts in the body, and its respective side effects, your doctor can help you decide the best ED medication for you.
Is One Better Than Another?
Each of these drugs works equally well. Phosphodiesterase type 5 (PDE5) inhibitors are the chemicals in these drugs that improve ED symptoms. This substance impedes the function of PDE5, which is an enzyme in the blood vessels that control blood flow. When the body becomes aroused, the body releases enzymes that cause the blood vessels to relax, allowing more blood to the penis. Viagra, Cialis, and Levitra are all PDE5 inhibitors. [2]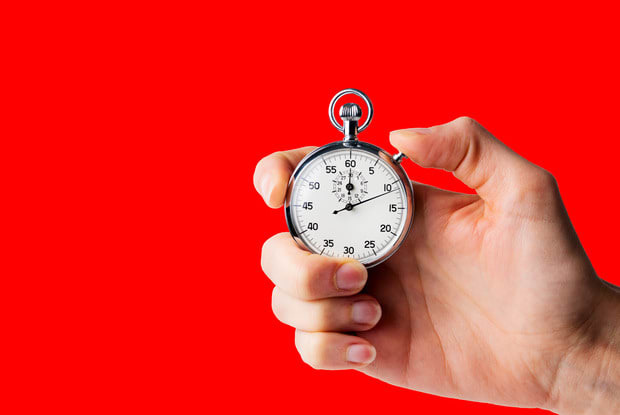 How to Take Each Drug
One key difference between the drugs is how they are taken. If you are taking Viagra, you should not take it with food. Doctors recommend eating a low-fat meal one to two hours before consuming the medication. If you consume a fatty meal or alcohol before taking Viagra, it may not work as well.
Like Viagra, it is recommended not to take Levitra with food. If you must, you can eat a small meal one to two hours before, but consuming too much food can affect the drug's function and limit its effectiveness. Cialis from Canada differs from the other two drugs because it is generally unaffected by food. It can be taken with or without food and should still maintain its effectiveness.
How Fast They Work
The speed of each drug is a huge deciding factor for men looking to improve their erectile dysfunction. Viagra works quite quickly, taking as little as eleven minutes. Typically, a man should wait one hour for its maximum effect. Once taken, Viagra can continue working for three to five hours. Levitra has also been shown to work quickly and reaches maximum effect 45 minutes after consumption. Levitra can continue to work for four to five hours.
Once again, Cialis differs from the other two drugs because it stays in the body the longest. Cialis can remain working for 17 hours. For men who want to avoid ED symptoms for a few days or a weekend, Cialis may be the right choice for them. Your doctor may recommend taking it every day in smaller doses if you have chronic ED problems. [3] Viagra and Levitra are not consumed every day and are typically taken as needed. If you want to learn more, you can read more Cialis articles through My Drug Center's blog.
Common Side Effects
Because these drugs are so similar, they often have similar side effects. All of these drugs are safe to use, but it is important to keep your eye out for any of the following symptoms:
Indigestion
Nasal congestion
Muscle pain
Flushing
Headache
Vision changes [3]
If any of these symptoms become severe, talk to your doctor. PDE5 inhibitors are also known to lower blood pressure, so let your physician know if you have a pre-existing blood pressure condition to prevent dangerous complications. Talk to your doctor to determine the right ED medication for you.
DISCLAIMER: The information in the article is not meant to be used for treatment or diagnosis. It is designed for general awareness and for information purposes only. Always consult a medical professional for your specific healthcare needs.