Myrbetriq medication is manufactured by Astellas Pharma Inc.
About Astellas Pharma Inc.
In 2005, the Japanese pharmaceutical companies Yamanouchi Pharmaceutical Co., Ltd. and Fujisawa Pharmaceutical Co., Ltd. merged to form Astellas Pharma Inc.
The former was founded in 1923 by Kenji Yamanouchi, and the latter was founded in 1894 by Tomokichi Fujisawa. Both were originally founded in the port city of Osaka.
Today, Astellas Pharma is headquartered in Tokyo, the capital of Japan and the world's most populous metropolis. The company's U.S. headquarters are located in Northbrook, Illinois, and employs about 1,200 people. [1]
Astellas Pharma markets several products in the U.S., all of which fall under five key therapeutic areas:
Cardiology (the study of heart and blood vessel disorders).
Immunology (the study of the immune system).
Infectious diseases.
Oncology (the study of cancer).
Urology (the study of the male and female urinary tract, as well as the male reproductive organs). [2]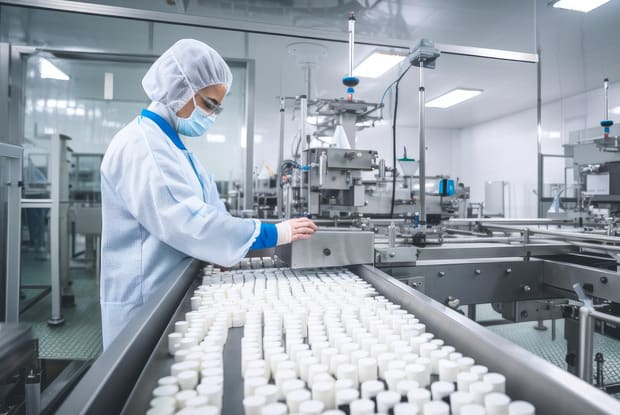 Popular Drugs by Astellas Pharma
Myrbetriq was first approved by the Food and Drug Administration (FDA) in 2012 for the treatment of overactive bladder (OAB).
Myrbetriq is unique in that it's the only drug in its class to target the beta-3 pathway. In doing so, it relaxes the muscle that surrounds the bladder and increases the bladder's ability to store urine.
Astellas Pharma manufactures a number of other drugs marketed in the U.S., including:
Prograf (tacrolimus), used to prevent organ rejection following a transplant.
Vesicare (solifenacin), used to treat OAB.
Xtandi (enzalutamide), used to treat prostate cancer.
Cresemba (isavuconazonium sulfate), used to treat certain fungal infections.
Lexiscan (regadenoson), used to increase blood flow during a cardiac stress test.
Buy Myrbetriq generic online now and have it shipped right to your door.
DISCLAIMER: The information in the article is not meant to be used for treatment or diagnosis. It is designed for general awareness and for information purposes only. Always consult a medical professional for your specific healthcare needs.