Table of Contents
---
III. What to know before taking Symbicort
---
Symbicort is a prescription drug that's used to control and prevent the symptoms of both asthma and chronic obstructive pulmonary disease (COPD). Read on to find out everything you need to know about the history of brand-name and generic Symbicort.
Who makes Symbicort?
AstraZeneca, a British-Swedish global pharmaceutical company, manufactures and markets Symbicort.
The company was originally founded under the name of Astra AB in Södertälje, Sweden in 1913. It was created by a group of 400 doctors and pharmacists and created its first globally successful drug, Xylocaine (lidocaine) in 1948.
In 1999, Astra AB merged with the British pharmaceutical company Zeneca Group to form AstraZeneca.
Today, AstraZeneca is headquartered in Cambridge, England, and enjoys yearly revenues numbering in the tens of billions (it earned nearly $25 billion in 2019 alone).
The company employs approximately 60,000 people worldwide and focuses on a few key therapeutic areas, including:
Oncology

Cardiovascular, renal and metabolism

Respiratory and immunology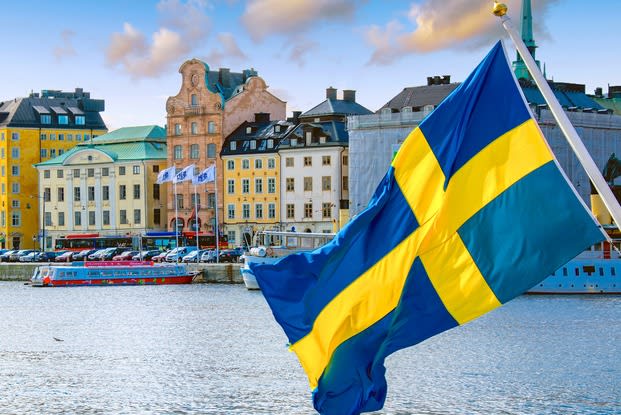 Symbicort's Release
Although Symbicort was first introduced in Sweden in the year 2000, the medication didn't receive its first approval from the U.S. Food and Drug Administration (FDA) until 2006. At the time, it was only approved to treat asthma in adults.
In 2009, it also received FDA approval to treat COPD in adults, and in 2017 was approved for the treatment of asthma in children between the ages of six and 12.
Symbicort is available both as a metered-dose inhaler and as a Symbicort Turbuhaler dosage, AstraZeneca's brand of dry powder inhaler. While both contain the same active ingredient, the metered-dose inhaler uses an aerosol propellant to dispense medication, while the Turbuhaler contains no propellant.
Symbicort has two active ingredients, budesonide and formoterol. Budesonide is a corticosteroid that works by preventing swelling in the lungs, and formoterol is a bronchodilator that works by relaxing and opening air passages in the lungs. [1]
What to know before taking Symbicort
As with all prescription drugs, Symbicort has the potential to cause an array of side effects ranging from mild to severe. Common side effects for COPD patients include:
Throat irritation
Thrush (a fungal infection) in the mouth and throat
Lower and upper respiratory tract infections
Inflammation of the inner linings of the sinuses
Common side effects for asthma patients include all of those, as well as:
Stomach discomfort
Back pain
Vomiting
Flu
Headache
Nasal congestion
Throat pain [2]
To save money on either the brand-name or generic version, you can purchase a Symbicort inhaler or Symbicort Turbuhaler online from a trustworthy international pharmacy or verified pharmacy referral service. If you want to learn more about these inhalers, you can find more Symbicort articles at My Drug Center.
DISCLAIMER: The information in the article is not meant to be used for treatment or diagnosis. It is designed for general awareness and for information purposes only. Always consult a medical professional for your specific healthcare needs.