Table of Contents
---
I. Spiriva Effectiveness for Asthma
II. Spiriva Effectiveness for COPD
III. What to Know Before Starting Spiriva
---
Spiriva (tiotropium bromide) is a medication used to improve several respiratory disorders. At My Drug Center, this drug is available as the Spiriva Handihaler and Spiriva Respimat. This is a once-daily prescription for asthma, chronic obstructive pulmonary disease (COPD), and emphysema. Spiriva can improve breathing for up to 24 hours. [1] Respiratory disorders can become serious if left untreated, and Spiriva's daily use can help make breathing easier. This is not a rescue inhaler and is used for daily maintenance.

Spiriva is a common medication, but how effective is it? Read on to learn more about the effectiveness of Spiriva for respiratory conditions.
Spiriva Effectiveness for Asthma
This medication can be used for asthma patients in adults and children over six years old. Those with asthma experience swelling and narrowing of the airways due to allergens and stress, among other triggering factors. When the airways narrow, you may experience a tightness in the chest and a wheezing cough.

Clinical studies have studied the effect of Spiriva over 12 to 48 weeks. In these studies, half of the participants were given a placebo, and the other half Spiriva. After 24 weeks, those taking Spiriva had an improved FEV1 score (forced expiratory volume in 1 second). This score determines how much air you can force out of the lungs, determining lung function. The higher the FEV1 score, the better the lung function.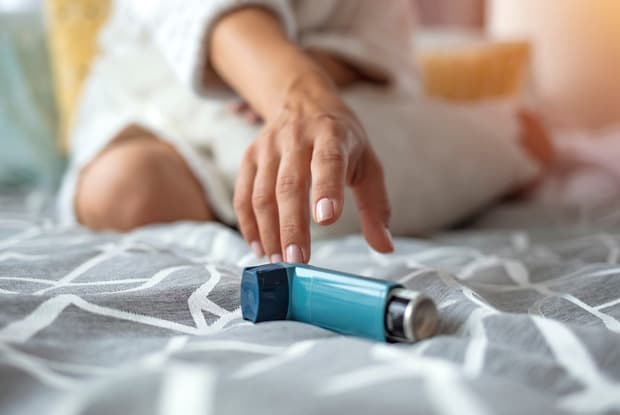 Spiriva Effectiveness for COPD
COPD encompasses several different lung diseases, including emphysema and chronic bronchitis. These disorders often get worse over time and result in shortness of breath, coughing, or wheezing. COPD conditions inflame the lungs and cause obstructed airflow from the lungs. It is important to get treatment for these conditions because COPD patients are at an increased risk of heart disease and lung cancer. [2]

Spiriva contains tiotropium bromide that helps open and relaxes the airways. If you use Spiriva daily as directed, it can allow air to flow more easily throughout the day. Studies have found that those with COPD experienced increased FEV1 levels only 30 minutes after their Spiriva dose. Those taking Spiriva can significantly improve their breathing symptoms when used correctly.
What to Know Before Starting Spiriva
It is important to tell your doctor about your medical history and any possible allergies. If you are allergic to the main ingredient, tiotropium bromide, or belladonna-type drugs, you may not be able to use Spiriva. It is also important to tell your doctor if you have a history of:
Kidney disease
Glaucoma
Enlarged prostate
Milk protein allergy
Tell your doctor if you are pregnant or planning to become pregnant. Spiriva is typically safe for pregnant women, but it is important to inform your doctor to ensure new medications are safe for you.
Respimat vs. Handihaler
The two different types of Spiriva available through My Drug Center work the same way in the body but differ in their form and administration. Both of these medications have the same active ingredient (tiotropium), which is an anticholinergic that assists in the opening of airways. Bronchospasm, or tightening of the airways, is the main symptom of COPD and asthma.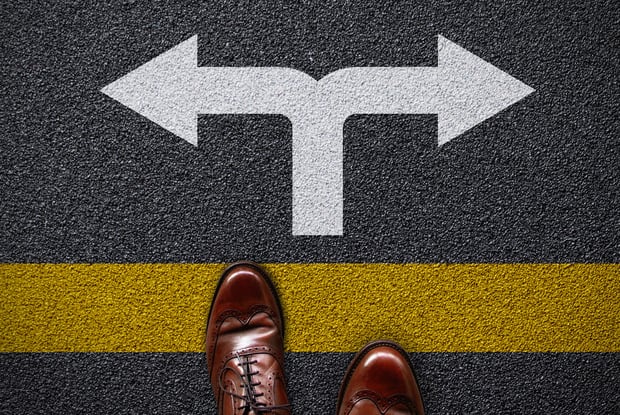 Both the Spiriva Handihaler and Spiriva Respimat release tiotropium into the body, enabling the relaxation of airway muscles. One form of Spiriva does not work better than the other. Your choice between the two is entirely up to preference and the recommendation of your doctor.

The main difference between the two medications is the way in which medicine is administered. The Spiriva Handihaler contains a dry powder within a capsule placed in an inhaler. When the Handihaler is used, the dry powder crystals are released through the inhaler. The crystals should not be ingested alone without the Handihaler.

The Spiriva Respimat requires a different inhalation technique because it is a spray. It is released as a mist that slowly medicates the lungs with tiotropium.
So, Which One is Better?
The decision between Spiriva Handihaler and Spiriva Respimat is up to personal preference. Some prefer the ease of the Respimat because it requires a less powerful inhalation than the Handihaler. If you have severe COPD and your lung function is permanently altered, you may have trouble forcefully inhaling from a Spiriva Handihaler.

The Respimat has a single cartridge that can be used all month, whereas the Handihaler requires the insertion of a cartridge before each use. If you find this an inconvenience, the Spiriva Respimat version may be best for you. In the majority of clinical trials, both of these medications performed similarly and are equally helpful in reducing symptoms of COPD and asthma. [3]
DISCLAIMER: The information in the article is not meant to be used for treatment or diagnosis. It is designed for general awareness and for information purposes only. Always consult a medical professional for your specific healthcare needs.