Truvada (emtricitabine/tenofovir disoproxil fumarate) is a drug comprised of two different compounds that's used to treat and prevent HIV/AIDS. It was released in 2004 and generates billions in sales every year. But who manufactures Truvada, when was it invented, and how is it used today? Keep reading to discover everything you need to know about the history of Truvada.
Who Makes Truvada?
The Truvada pill is manufactured by Gilead Sciences, Inc., the 10th largest pharmaceutical company in 2019. [1] Gilead is an American biotechnology company that was founded in the Northern California city of Foster City. The company is still headquartered there today. Gilead was founded in 1987 by Michael L. Riordan, a graduate of the John Hopkins School of Medicine and the Harvard Business School. In 1991, the company began developing antiviral therapies designed to treat HIV and hepatitis B.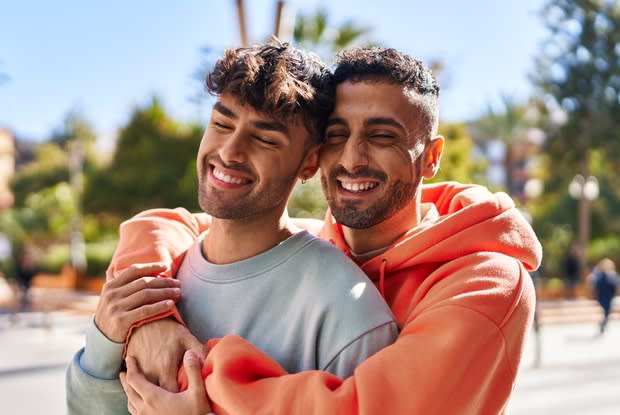 After more than 20 years of subsequent research, development and successful drug releases, Gilead received the Patents for Humanity award. Presented by the U.S. Patent and Trademark Office, the award recognized the company's efforts to bring life-saving medications to people in underserved regions worldwide. Today, Gilead employs 11,000 people globally as of May 19, 2019. In 2018, the company earned more than $22 billion in total revenue. In addition to Truvada, Gilead manufactures several other prominent drugs, many of which are designed to treat HIV/AIDS and hepatitis. These include Genvoya, Harvoni and Atripla.
Truvada's Debut
Truvada was first approved by the Food and Drug Administration (FDA) in 2004 to treat people who were already infected with HIV. The following year, Truvada generated more than $600 million in sales in just the fourth quarter of 2005. [2] This represented an 18 percent increase from the third quarter of 2005. In 2012, Truvada became the first drug to be approved for use in preventing HIV-negative people from contracting HIV via sexual intercourse, otherwise known as pre-exposure prophylaxis (PrEP).
According to the Centers for Disease Control and Prevention (CDC), PrEP medications like Truvada reduce the risk of contracting HIV by about 99 percent when taken daily. At the time of writing, no generic version of Truvada is commercially available in the United States. However, a generic version of Truvada is available now through a Canadian pharmacy like My Drug Center. Patients can save money on brand-name or generic Truvada online today.
DISCLAIMER: The information in the article is not meant to be used for treatment or diagnosis. It is designed for general awareness and for information purposes only. Always consult a medical professional for your specific healthcare needs.