Table of Contents
---
III. How Does Tradjenta Assist in Diabetes Symptoms?
IV. Does Tradjenta Lower A1C Levels?
---
Uses for Tradjenta
Over 34 million people live with type 2 diabetes across the United States. This huge number works out to be one in 10 Americans. Type 2 diabetes is also known as adult-onset diabetes because it typically occurs in people over 45 years of age. This disease is becoming more and more common and can result in several dangerous complications.
Type 2 diabetes occurs when the body's cells do not respond normally to insulin (insulin resistance). Insulin regulates the amount of glucose in the blood. We receive the glucose through the food we eat, which is then used in the body for energy. Type 2 diabetes throws off this system and inhibits insulin from allowing glucose to enter cells.
If the body cannot use its glucose then your blood sugar rises and sets the stage for type 2 diabetes. Because it is so common, there are several medications available to assist in the regulation of diabetes symptoms. Your doctor may prescribe Tradjenta medication if you suffer from insulin resistance and have severe diabetes symptoms. Read on to learn more about the benefits of Tradjenta in the treatment of type 2 diabetes.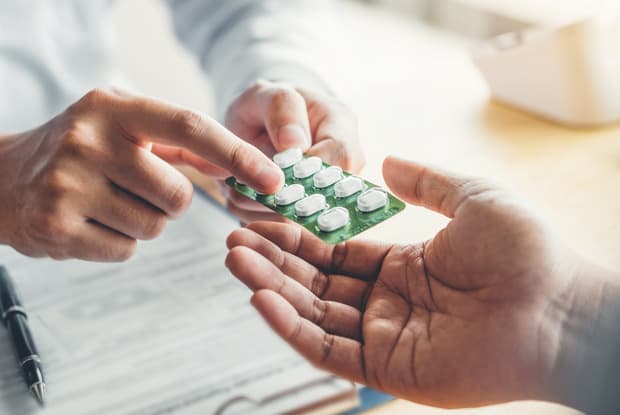 How to Use Tradjenta
Type 2 diabetes occurs slowly over time, and your doctor may tell you if your blood sugar is becoming dangerously high. A blood test is the best and most efficient way to determine high blood sugar. Not every type 2 patient requires insulin therapy right away. If you are in the early stages of type 2, diet and exercise may reverse this condition. [1] The longer you have type 2, the more likely you will have to use insulin therapy.
Along with diet and exercise, Tradjenta can help regulate your diabetes symptoms. Alone, Tradjenta will not reverse your type 2 diabetes. This medication is not meant for people with type 1 diabetes or diabetic ketoacidosis. Ketoacidosis is a condition that results in the body breaking down fat at an increased rate. This causes the liver to process fat into ketones, causing the blood to become acidic. [2] This is a dangerous condition and should be avoided at all costs.
How Does Tradjenta Assist in Diabetes Symptoms?
Symptoms of type 2 diabetes don't often occur until the disease is fairly progressed. If you are prescribed Tradjenta, your diabetes may be unmanageable. At this stage, you will likely have the following symptoms:
Urinating often
Extreme fatigue
Sores that heal slowly
Increased rate of infections
Increased hunger
Numbness and tingling of hands or feet
Rapid breathing
Fruity breath [3]
Tradjenta 5 mg helps lower blood sugar in two different ways: it stimulates the pancreas to produce more insulin while also stimulating your liver to produce less glucose. This leaves less glucose in the body and lowers blood sugar.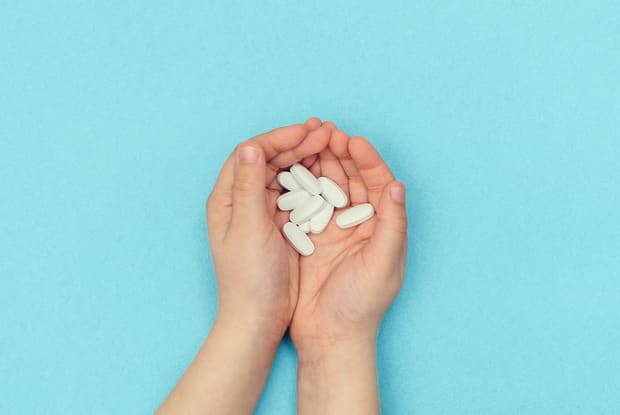 Does Tradjenta Lower A1C Levels?
Yes! In several studies, Tradjenta can lower A1C levels in type 2 diabetes patients. [4] An A1C test is commonly used to monitor and diagnose type 1 and type 2 diabetes. It reflects your average blood sugar levels for the past two to three months. The test does this by measuring the percentage of hemoglobin proteins in the blood that are coated with sugar (glycated). The higher your A1C levels, the poorer your blood sugar control.
The pharmaceutical company Boehringer Ingelheim and Lilly conducted a trial to test the effectiveness of Tradjenta on A1C levels. 730 patients participated in two studies, divided between one 18-week and one 24-week study. These participants were given 5mg of Tradjenta a day. In both trials, patients were found to have statistically significant improvements in their A1C levels compared to the placebo. [5]
If you take Tradjenta and follow a healthy diet and exercise routine, you are less likely to experience diabetes complications and severe diabetic symptoms. If you are newly diagnosed with type 2 diabetes, learn more about the shelf life of Trajdenta and other helpful information in our blog. Talk to your doctor about Tradjenta to see if it is right for you.
DISCLAIMER: The information in the article is not meant to be used for treatment or diagnosis. It is designed for general awareness and for information purposes only. Always consult a medical professional for your specific healthcare needs.