Table of Contents
---
I. Is it Safe to Use Flovent Past its Expiration Date?
---
The shelf life of Flovent depends on the type of inhaler your doctor prescribes. If you take Flovent HFA (aerosol), the shelf life of the medication is 12 months or when the counter reads zero. If you take Flovent Diskus (powdered inhalation), you should use the inhaler within six weeks after removing it from the foil pouch.
Is it Safe to Use Flovent Past its Expiration Date?
If you have a chronic lung condition like asthma or chronic obstructive pulmonary disorder (COPD), you will likely receive a prescription for a long-term inhaler like Flovent Diskus or HFA and a rescue inhaler. [1] Rescue inhalers are meant to be used in emergency conditions where you cannot breathe. Because they are not used every day like Flovent, they are likely to expire long before you have used them up.
Luckily, this is not typically a problem for Flovent users because daily inhalations are necessary for the full effect of the medication. The expiration date of inhalers is found on the packaging and the inhaler's canister. If you use an inhaler after its expiry date, it may not work efficiently. [2]
The effectiveness of inhaler medication lessens over time and stops being effective. This is a problem if you have severe asthma problems and cannot find relief from Flovent or your rescue inhaler.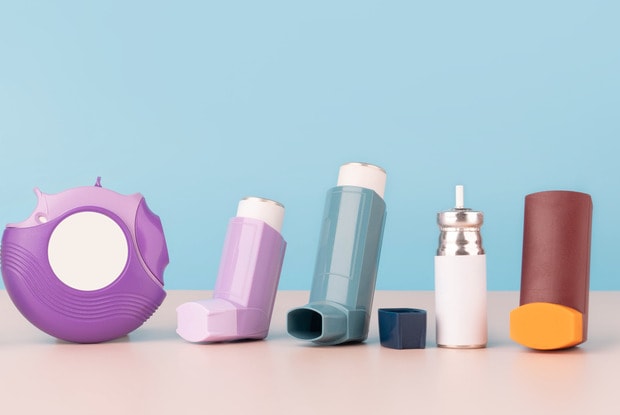 How do I Store Flovent?
It is essential to store all medications safely. This is especially true if you take daily medications like Flovent Diskus or Flovent HFA. The longevity of Flovent is improved if you replace the mouthpiece after use and store it with the mouthpiece pointing down. Like all medications, Flovent should be stored out of reach of children and away from areas with fluctuating temperatures.
Do not store your inhalers in the bathroom because it experiences excess heat and moisture. Keep Flovent at room temperate whenever possible and do not store it near a heat source or open flame. The foil packet that comes with Flovent Diskus may also come with a small packet to absorb moisture. It is important to throw it away in the trash but out of reach of children and animals.
If your inhalers are empty or expired, you may not know where to properly dispose of your medications. If you have questions, you may want to consult your local pharmacist to find out how to do it properly. You can also contact your local recycling department and see if they accept empty or expired medications.
DISCLAIMER: The information in the article is not meant to be used for treatment or diagnosis. It is designed for general awareness and for information purposes only. Always consult a medical professional for your specific healthcare needs.