Table of Contents
---
II. Get the most Benefit from Flovent
---
Flovent (fluticasone) is a medication used to treat symptoms of asthma and chronic obstructive pulmonary disorder (COPD). The Flovent HFA inhaler is a popular long-term respiratory medicine, but is it effective?
Like all medications, the effectiveness of fluticasone depends on several factors. If you use Flovent HFA or Flovent Diskus properly and follow your doctor's instructions, this medication should assist in symptoms and prevent pulmonary complications. Read on to learn how to take Flovent correctly and its effectiveness with symptoms of asthma and COPD.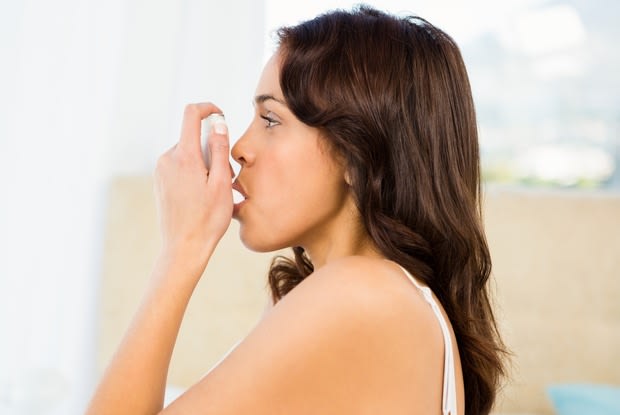 Flovent vs. Placebo
In one study published by the National Library of Medicine, researchers studied the effectiveness of Flovent versus a placebo medication. In this study, all of the participants were over 12 years old and had moderate asthma previously treated with inhaled corticosteroids. This study was conducted over 12 weeks in 21 outpatient centers across America.
Each patient received a placebo or fluticasone propionate (Flovent) in doses of 100, 250, or 500 micrograms twice a day. Over the course of the study, 72 percent of the participants withdrew from the placebo treatment because their asthma symptoms became unstable. For those taking the fluticasone propionate, only 13 to 16 percent of participants withdrew from treatment because they did not meet the asthma stability criteria.
This study determined that Flovent was well-tolerated among the participants, which was determined by pulmonary function, tests, physician and patient assessments, and the frequency of rescue inhaler use. [1]
Another study in the National Library of Medicine details the use of inhaled corticosteroids for COPD. Results show that the use of medications like Flovent can reduce the rate of exacerbations and improve lung function. The study notes that taking Flovent as the only therapy for COPD may not be enough for your condition. The best results for COPD treatment involve using an inhaler like Flovent with other supplemental COPD treatments. [2]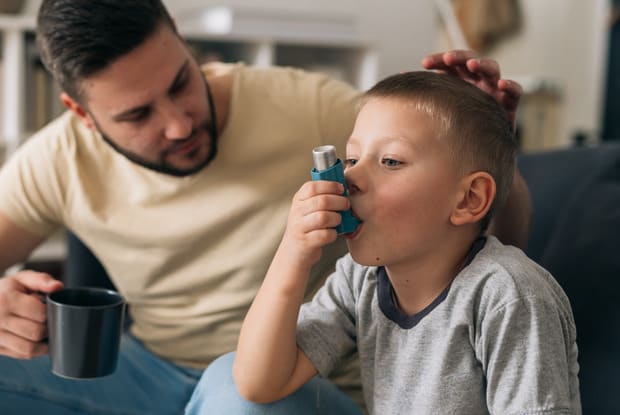 Benefits of Flovent
Studies prove that Flovent is effective when used correctly, but you have to take it regularly to see results. Typically, Flovent is taken two times a day, 12 hours apart. You may take one or two puffs per dosage, but it depends on the advice of your doctor and which type of Flovent inhaler you are prescribed.
Take a breath out fully before breathing in the medication slowly and steadily. Holding your breath for five to ten seconds after the medication is released ensures that the drug enters the airways.
Once you have taken your dose in the morning or night, wash your mouth out with water to prevent the medicine from accumulating in your mouth. If fluticasone stays in the mouth, it can cause white patches to form, which may require antibiotic treatment. To learn more about your Flovent medication, visit our health blog today.
DISCLAIMER: The information in the article is not meant to be used for treatment or diagnosis. It is designed for general awareness and for information purposes only. Always consult a medical professional for your specific healthcare needs.