Table of Contents
---
I. Challenges of Refilling Blood Medication
II. How to Refill Blood Pressure Medication Online in 5 Steps
i. Find a Reputable Online Pharmacy
ii. Have Your Prescription Handy
iii. Select Your Medication and Create an Account
v. Wait for Your Prescription to be Delivered
III. Save On Your Prescriptions with My Drug Center
---
Blood pressure medications are one the most-prescribed types of prescription drugs. Nearly half of all adults deal with hypertension, and 4 out of 5 of them are prescribed medication to keep it under control. [1]
These medications have to be refilled frequently—many insurance companies and pharmacies only allow 30, 60, or 90-day quantities of a medication to be filled at a time. Frequent refills are an unavoidable reality for the tens of millions of individuals taking blood pressure meds at any given time.
To save on costs and make the process more convenient, more and more people are choosing to refill blood pressure medication online rather than via traditional brick-and-mortar pharmacies.
If you're considering ordering your next refill online, you came to the right place. In this article, we'll cover what you need to know about the online refill process and 5 simple steps to ordering successfully from an online pharmacy you can trust.
Quick Takeaways
Frequent blood pressure medication refills can create cost burdens and other challenges for individuals, especially those with mobility limitations.
Refilling blood pressure medication online creates significant cost savings and the unmatched convenience of home delivery.
Finding a reputable online pharmacy is the first important step to refilling blood pressure medication online. Reputable pharmacies are certified and follow all safety regulations.
The rest of the steps are simple: Be ready to provide your prescription, complete your online order, provide the right personal information, and track your order's progress.
Refilling Blood Medication: Why It Can Be Challenging
Frequently refilling prescriptions comes with challenges for many individuals. This is especially true for those who are on medications long-term, as is the case with most people refilling blood pressure medications.
Cost Burdens
Even with medicare or private insurance, frequent prescription refills can come with significant out-of-pocket costs. Monthly premiums for high-coverage drug plans and copays due with every refill can quickly add up and become a burden over time.
In the United States, 44% of prescription drug takers said they chose not to purchase at least one medically necessary medication due to its cost.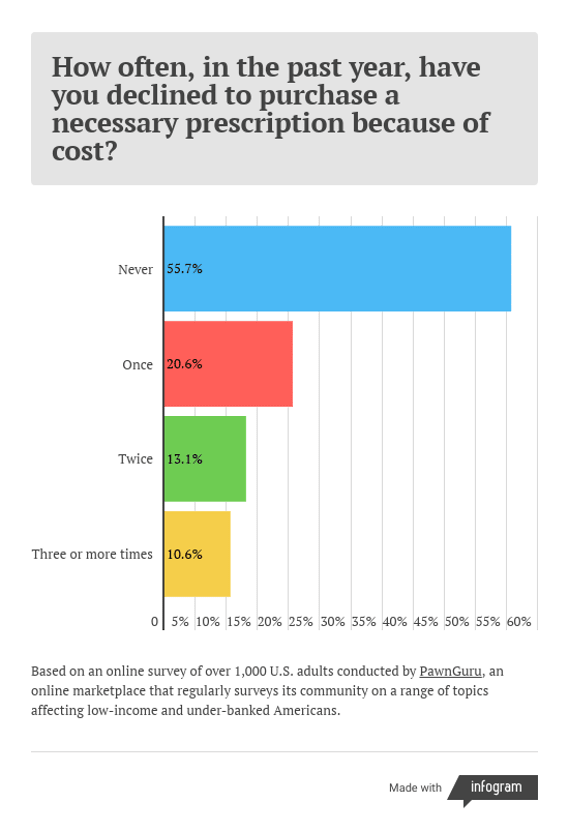 Mobility Limitations
Traditionally, prescription refills have required physical trips to the pharmacy to pick up the medication. This is in addition to doctor visits to renew prescriptions and perform any ongoing testing required to keep taking the medication.
For individuals with mobility limitations or challenges, these frequent outings can be a hardship.
Poor Service
As individuals navigate the experience of taking a long-term prescription medication (or several), they often have questions and concerns that need to be addressed. They need pharmacists and staff who are available, knowledgeable, and willing to help them when they need it.
But many pharmacists aren't equipped to offer responsive or high-availability customer service, leaving their customers to figure out many issues on their own.
How to Refill Blood Pressure Medication Online in 5 Steps
For many people, refilling blood pressure medication online is the perfect solution to solving the challenges described above—or to simply accessing benefits like higher convenience and greater cost savings for their prescription refills.
Today, ordering prescription drugs from an online mail-order pharmacy is easier than ever. You can do it by following the five steps outlined below.
Find a Reputable Online Pharmacy
Ordering new or refilling prescriptions online first requires finding a reputable online pharmacy. While rogue pharmacies that fail to follow safety standards unfortunately do exist on the internet, by knowing what to look for, you can confidently find an online pharmacy that you can trust to refill your blood pressure medication.
Here's what to look for:
Certification — Reputable pharmacies are certified by the appropriate governing bodies. For Canadian online pharmacies, that means being certified by the Canadian International Pharmacy Association (CIPA).
Transparency — A trustworthy pharmacy will be transparent about costs, order fulfillment processes, and drug sourcing. You should be able to find this information on their website.
Quality Service — Find a pharmacy that is responsive to your communications and has the knowledge and resources to answer your questions and concerns.
Real Pharmacists on Staff — Every reputable pharmacy has pharmacists on staff who can and do talk to customers when they have questions.
Prescription Requirement — Not requiring a prescription for prescription-only medications is a red flag. Only order from online pharmacies that ask for your original prescription.
Have Your Prescription Handy
As mentioned above, reputable online pharmacies will require your original prescription in order to refill your blood pressure medication. At My Drug Center, for example, customers must mail in their original prescription after making an order.
It's a good idea to make a copy of your prescription to keep it on file even after you submit it to your online pharmacy.
Select Your Medication and Create an Account
Use the online pharmacy's ordering page to select your medication, dosage, and quantity, and add it to your shopping cart. Then, when you check out, be ready to create an account if it's your first time ordering.
Creating an account usually only takes a few minutes, but will require you to share key personal information about your medical history, prescribing doctor, and methods for contact.
Place Your Order
Next, place your order. Keep in mind that quality online pharmacies have processes in place to complete secure transactions that encrypt your personal information to keep it protected throughout the ordering process.
Wait for Your Prescription to be Delivered
Online pharmacy orders usually take a few weeks to process, fulfill, and deliver to customers. It is important to remember this timeline as you manage your blood pressure medication refills so you don't experience gap periods without your medication.
In most cases, your online pharmacy will provide you with tracking information so you can see your order's progress and know when your medication will arrive.
Save On Your Prescriptions with My Drug Center
My Drug Center serves thousands of customers each year, helping them save up to 80% on blood pressure medications and other prescription drugs. We can and do safely and legally fulfill online orders from U.S. residents, with delivery in 3-4 weeks from the time of order.
Visit our website to learn more and get started on your next prescription order.
The information in the article is not meant to be used for treatment or diagnosis. It is designed for general awareness and for information purposes only. Always consult a medical professional for your specific healthcare needs.